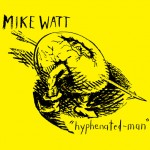 Best album of the year: Hyphenated Man by Mike Watt
I think I knighted this album the best album of the year LAST year, but fuck, it's so good I'm doing it again. I did have it in December 2010, the Jap version, but the righteous release came out in 2011 and man it sounds good on vinyl. Mike Watt's best work since fIREHOSE. His third rock opera. The most interesting concept, musically and lyrically, of the year: digging back into the Minutemen style of writing songs for the first time since D. Boon was alive AND odes, or maybe elegies, to Hieronymus Bosch's creatures from way back before punk, rock n' roll, Skip James, the internal combustion engine, smokestacks, Beethoven, Liszt, la guillotine, smallpox, Sir Isaac Newton, gravity and the Spanish Armada existed.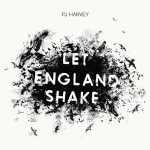 Runner-up: Let England Shake by PJ Harvey.
This album is making all the lists, and fucking good. It should. Those pricks underappreciated Uh Huh Her and overappreciated White Chalk, underappreciated Stories from the City, Stories from the Sea and over appreciated To Bring You My Love. For once, we're all on the same goddamn page. This album is disgusting. I feel horrified and icky when I listen to it. Yet, in that sublime, standing back at that safe distance from the massacre/disaster sense, it's beatiful.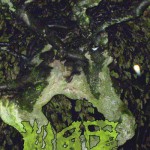 Best album you may not have heard: Chartreuse Bull by Vaz.
What I said earlier: To make matters short, this album is full of a zillion interesting guitar, bass and drum ideas, all mashed together to create one of the better noisy albums of this, the Year of the Skunk, 2011 … You may not find a better bass and guitar interplay on any record this year than "Sine Language." I suppose I meant track.
Honorable mentions:
I loved a slew of albums this year. My playlist for 2011 has 596 songs, all of which I listened to at least once. I don't know how these music reviewers in the big magazines or websites do it. It's tiring keeping track of all these albums and giving enough time to listen to them. Here's some stuff I loved from this year, but didn't quite make the cut for a write up right now.
Dos' Dos y Dos, Jeff the Brotherhood's We are the Champions, Cymbals Eat Guitars' Lenses Alien, Black Lips' Arabia Mountain (which was pretty damn good, man), Red Fang's Murder the Mountain and, of course, Wugazi's 13 Chambers.
2011. You dead. Now to count the days until the Screaming Females' new record is out (recorded by Steve Albini).