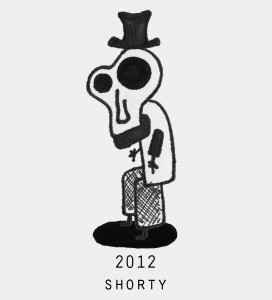 Wow, that was a lot. It's not totally over yet, I've still got a top ten list to publish, but incase you missed anything so far here is a list of all the awards and winners so far (disclaimer: I came up with most of these, and there was no coordination about the winners, but Adam has a few awards as well!):
Adam's Pick for Best Goddamn Record of 2012: Regina Spektor – What We Saw from the Cheap Seats
Tigs' Pick for 2012's Album of the Year: The Men – Open Your Heart
Adam Cops Out. His Other Pick for Best Album of the 2012: Mission of Burma – Unsound
Sonic Youth Award for Noise Rock to Fill the Void Because Sonic Youth is Divorced: Nu Sensae – Sundowning
Most Contentious Album of the Year: Tenacious D – Rize of the Fenix
2012's 2011 Album of the Year: Heavy Times – Jacker
Songwriters Album of the Year: The Mountain Goats – Transcendental Youth
The "Tigs Always Puts Some Folk Album on Here" Award:  Todd Snider – Agnostic Hymns and Stoner Fables
Best Album I Totally Forgot Came Out This Year: Sharon Van Etten – Tramp
The Bon Iver Award for Bands or Albums People Need to Shut the Fuck Up About: Fun (amongst others…).
Best Album Produced By Steve Albini: Cloud Nothings – Attack on Memory
"Fuck it, we're Old" Album of the Year: Japandroids – Celebration Rock
Debut of the Year: Heaven's Gate – High Riser EP
Bleach With a Bigger Budget Award: Metz – Metz
Best Album I Expected to Hate: Crocodiles – Endless Flowers
Boring Ass Album of the Year: Beach House – Bloom
Newly renamed to the "Why????" Award: Placebo – B3
The "Why The Fuck Didn't I Know About this Earlier" Award: Future of the Left 
The Dubstep Joke Died in 2010 Award for Best Dubstep Album: Death Grips – The Money Store (or maybe NO LOVE DEEP WEB)