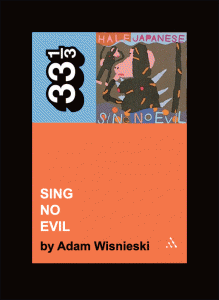 The list of book proposals is up on the 33 1/3 blog. 597 proposals!
I'd like to see a lot of them become books, especially, umm, the one on Half Japanese…
I know there's not a big market for that book, but I wanted to do a proposal anyway.  And, guess what, someone noticed:  http://www.washingtoncitypaper.com/blogs/blackplasticbag/
I like the list mostly because it introduces me to new bands or albums I've neglected.  I just listened to Bill Fox for the first time and he's great.  Maybe he'll start to record music again.
That's all for now.
Check out the entire list here: 33 1/3
Adam