I had a long ranting post about how much I hate Rolling Stone. I left it in the Drafts bin unfinished for two weeks. During that time, I decided the only way to beat 'em is to join them. So, I made one of those lists that are becoming so fucking boring and trite it ain't funny. The only good lists are on blogs and every music publication should be destroyed. I'm glad yer folding and closing yer papers, you heathens. You deserve to be jobless.
So. A little intro. A nice intro. I spent the last ten years of my life largely ignoring current music. I dug the past for my real favorite records of the last ten years. I heard Funhouse for the first time in 2002. I heard Double Nickels for the first time in 2003. I could go on and on with all the 60s psych, 70s pre-punk, early 80s hardcore I discovered these last ten years, but that's not why I'm here. When I set out to list my favorite albums released in the 00s, #1 was easy, the following 98 were impossible and #100 was cake. I spent too much time on this, but I'm proud of it. I tried my best to honor my past selves. My hope is to listen to all these albums by New Years Day to achieve some sort of meaning to this dirty dirty decade. In my snippets, I figured some things out. So, without further bullshit, enjoy my list of 100 albums I got something out of these last ten years.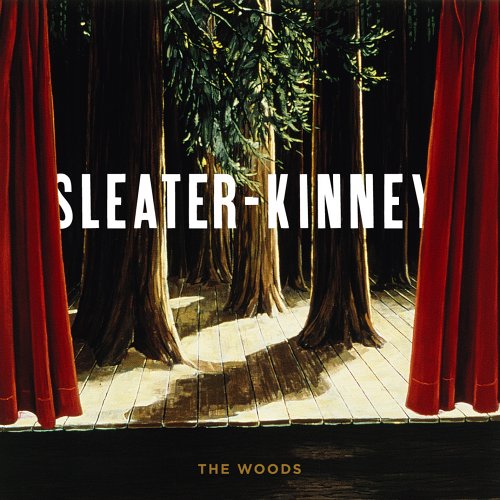 1.    Sleater Kinney – The Woods
When I started listening to this album, Sleater Kinney was still a band. When I saw the light, Sleater Kinney was not a band. The light was when I said to everyone who would listen, "This is the best rock album of the last ten years." It still is.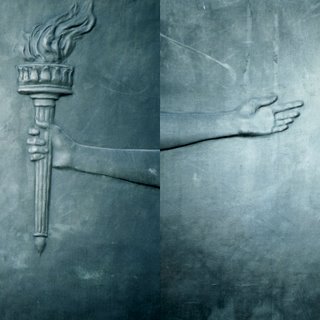 2.    Fugazi – The Argument
The first time I heard this album was last year. "Cashout" and "the Argument" now compete with "Song # 1" and "Blueprint" on my iTunes top 25 played.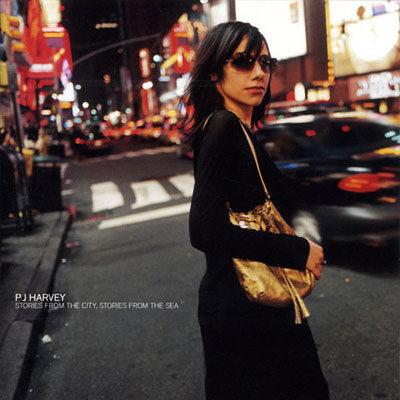 3.    PJ Harvey – Stories from the City, Stories from the Sea
I love sad PJ Harvey. To mine and everyone else's surprise, she's pretty fucking good when she's happy as well. This album can make me feel good regardless of what I'm dealin with.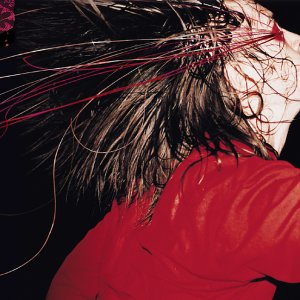 4.    Icarus Line – Penance Soiree
The messiah came in 2004. Not many noticed.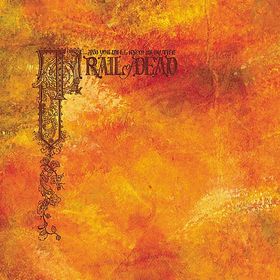 5.    …And you will know us by the Trail of Dead – Source Tags and Codes
Nothing these Texans have ever done before or after was as good as this. I remember trying to describe it to this kid Zender in school and I actually said this: "Kind of like the Beatles, but louder and with more guitars." A few days later he said,  "Nothing like the Beatles. But really good." My way of expressing the music I like has only gone downhill from there. The albums only gets better.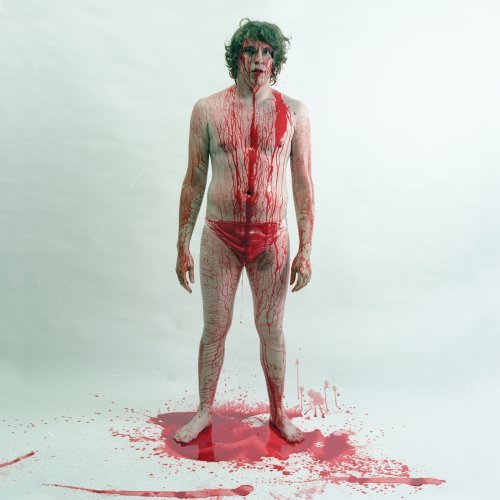 6.    Jay Reatard – Blood Visions
The catchiest punk album with bite since the Ramones – Ramones.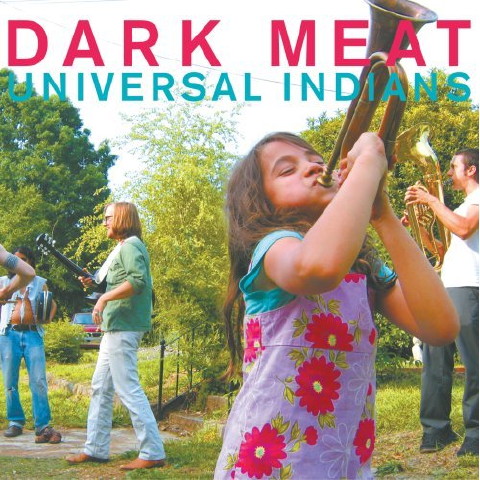 7.    Dark Meat – Universal Indians
A weird, strange trip. Albert Ayler love from a group of thirty to forty to fifty Athensians. Although the best song title is "There is a retard on acid holding a hammer to your head," the best song is the opener "Freedom Ritual." I still get goosebumps.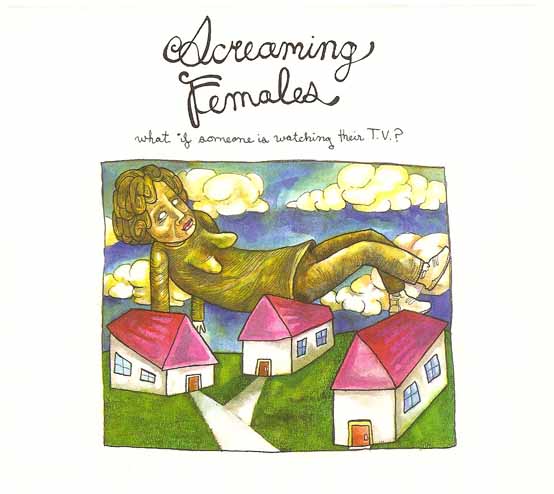 8.    Screaming Females- What if Someone is Watching Their TV?
I've rewritten this thing a million times. I'll just stick with the inarticulate and unclever: "Mothership," track 9, into "Boyfriend," track 10 is the best 2 song closer to an album of all time. Punk that punks don't like.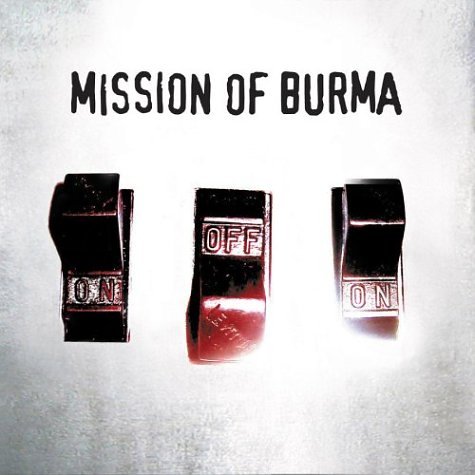 9.    Mission of Burma- Onoffon
The only thing you're ever too old to do is swim in a womb. Other than that, do what you like. I've seen Burma so many times after this album, I actually can't tell the difference between early 80s Burma and 2004 Burma. When they play post-Onoffon stuff I'll say, "Oh! A New song." That's how good it is.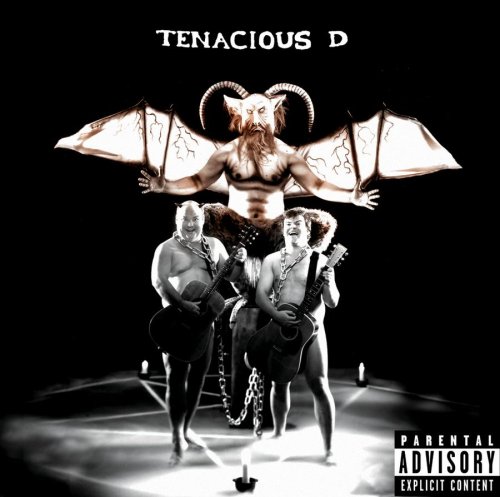 10.    Tenacious D – Tenacious D
"I am not one of you. I come from an ancient time. I am known as The Kicker of Elves. I am also known as The Angel Crusher!" Is that really the Satanic end to Explosivo? Do I have this high enough? How is this not in the top 10 of Rolling Stone and Bob Dylan is?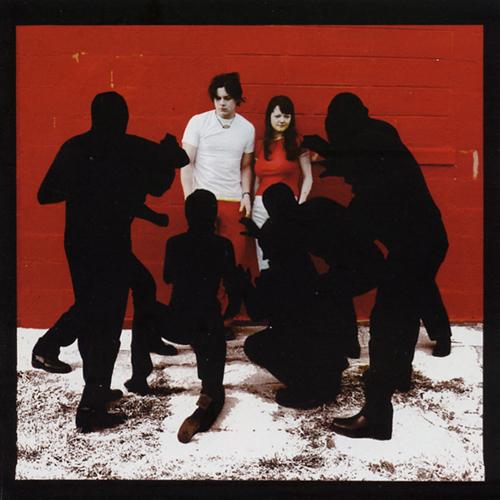 11.    White Stripes – White Blood Cells
It took me a while to listen to the White Stripes. I thought they were just one of those The _______s bands like the Hives and Vines and Strokes and Vives and Strones and Stroves and Strives and Hokes and Hines. I was wrong.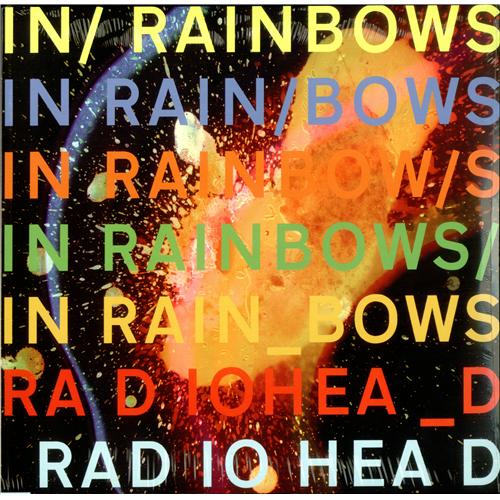 12.    Radiohead – In Rainbows
Never has seeing a band live impact me so much on a record I wasn't that into as much as this one. The best Radiohead lyrics of any album and for the only time time this decade, the laptops didn't get in the way, they helped.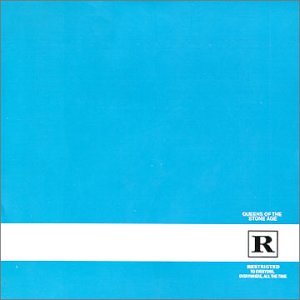 13.    Queens of the Stone Age – Rated R
Rated R like driving by a desert instead of being stuck in the middle of one (Welcome to Sky Valley or Blues for the Red Hot Sun). Not that's it's better than Kyuss, but the paranoia has been replaced with a nice cold drink and maybe some coke.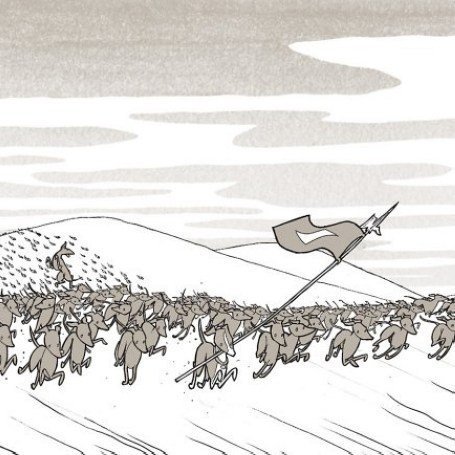 14.    Shellac- Excellent Italian Greyhound
Everything I ever imagined music to be. So simple it hurts.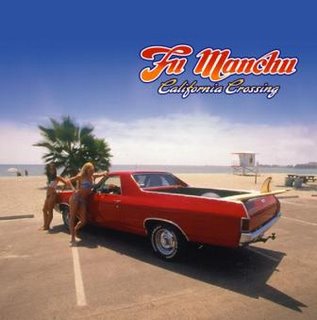 15.    Fu Manchu – California Crossing
My picks for the decade wouldn't be complete without "Wiz Kid." I think if I had a music column, I'd be forced to call it THE WIZ KID SAYS.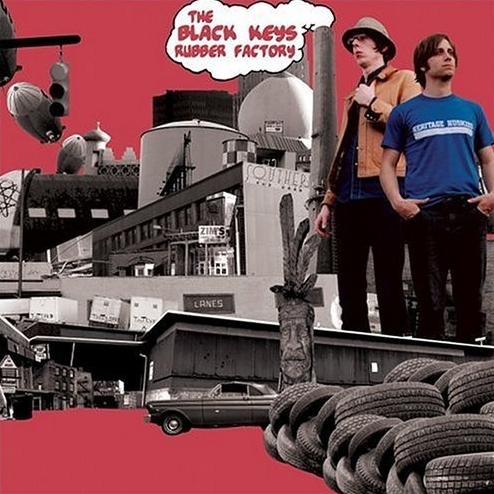 16.    The Black Keys – Rubber Factory
I listened to this album a hundred times before I realized Dan Auberbach, the singer/guitarist was not a 60 year old black man.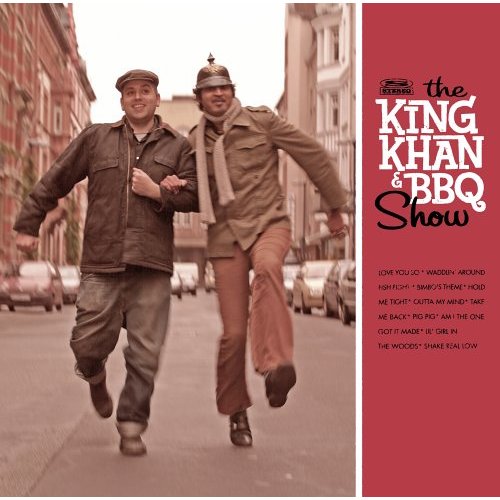 17.    The King Khan and BBQ Show – The King Khan and BBQ Show
Catchy and dirty. A two man band with Vocals x 2, Guitars x 2 and drums. BBQ's voice is like an angel. "Waddling Around" is one of the best songs written this decade.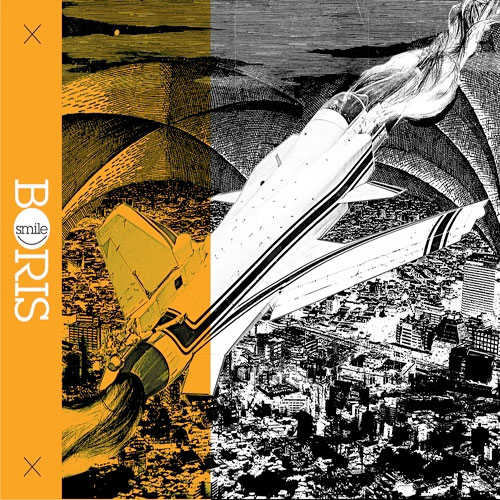 18.    Boris- Smile
Oooh-oooh. The Boris train. My favorite Boris album. Half Japanese, Half English. I think that's English. Is that English? The best guitar of the decade. Brian Wilson, send me your address, I've got a Christmas present for you.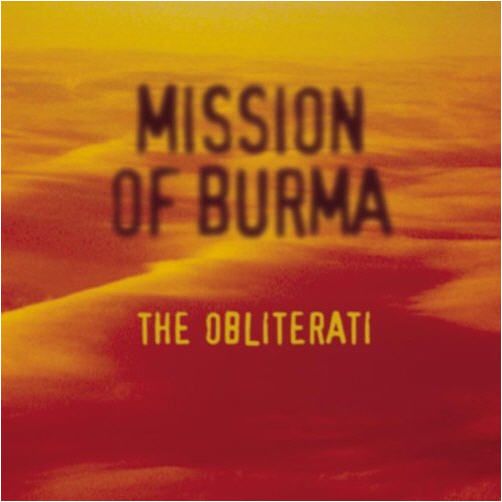 19.    Mission of Burma – the Obliterati
Because it's impossible to pin 'em down even two years after their first album in 19, this is the best punk album of the decade. It is punk. Listen up, boys and girls.
20.    Mike Watt – Secondman's Middle Stand
Mike Watt almost died. So when he got back on his feet, he decided to write a punk rock opera about it and Dante's Inferno. Instead of analogies and metaphors for death like your average band, Watt writes about pissbags, tubing, puking and after it all, getting back to doing what he loves: bass, kayak and pedaling. Concrete.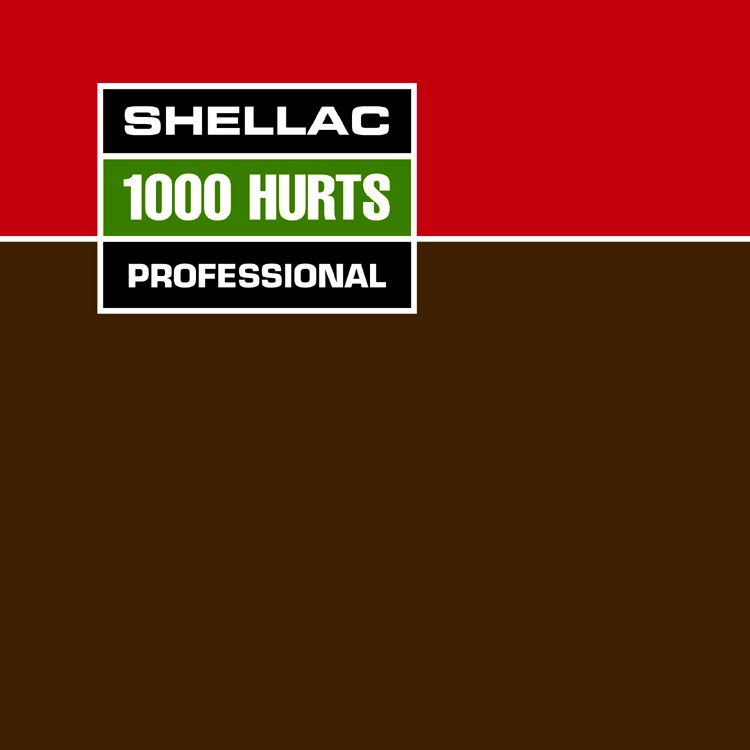 21.    Shellac – 1000 Hurts
Sometimes it's the extracurriculars. When I was first getting obsessed with this album, I made Evelyn really pay attention to the lyrics because I thought they were the best of all time. As "Prayer to God" faded away, she said, "That was a sad song" just before Albini screams "This is a sad fucking song" to start the amazing, "Squirrel Song." Perfect.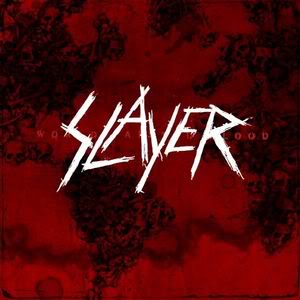 22.    Slayer – World Painted Blood
This entire decade, I've only drooled and waited and waited and frothed at the mouth over an upcoming album for months and months on two occasions I can remember. The first time was Nine Inch Nails – With Teeth. Amazingly, I didn't kill myself after that one. And I'm lucky I didn't because World Painted Blood was worth it.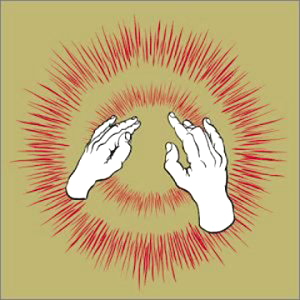 23.    Godspeed You Black Emperor! – Lift Your Skinny Fists Like Antennas to Heaven
Good sitting by yourself in the dark with a large black hoodie on, to, you know, block out the bad things, music.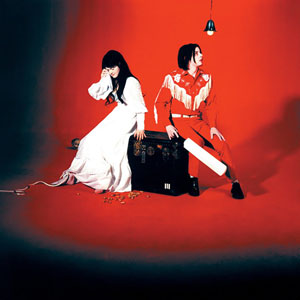 24.    White Stripes – Elephant
"Hypnotize" into "The Air Near My Fingers" is where I realized how wrong I was about the White Stripes. I still get a kick out of this album and if I had to pick a song to define the decade, I'd probably pick "Seven Nation Army." Maybe.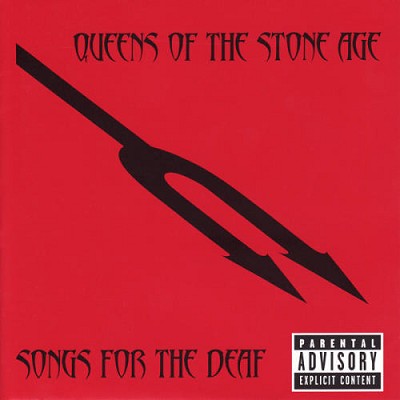 25.    Queens of the Stone Age – Songs for the Deaf
The Who Sell Out for the 00s. Say what you will about "No One Knows" and "Go With The Flow," there weren't hard rock songs like that on the radio since 96. Tho the best songs are the Oliveri ones, (see "Six Shooter") and the Lanegan ones (see "Hanging Tree").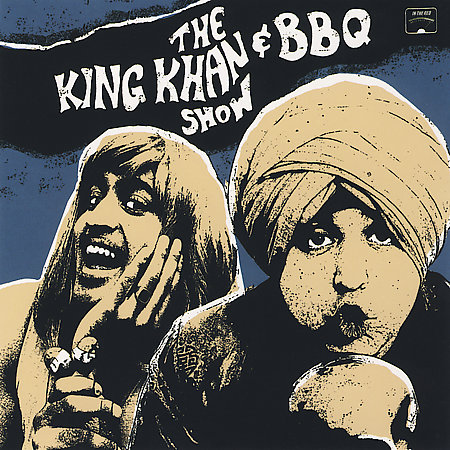 26.    King Khan and the BBQ Show – What's for Dinner?
Tonight, I think chili. The best of the regurgitated Nuggets. Probably because it's not only edible, it's fucking filet mignon.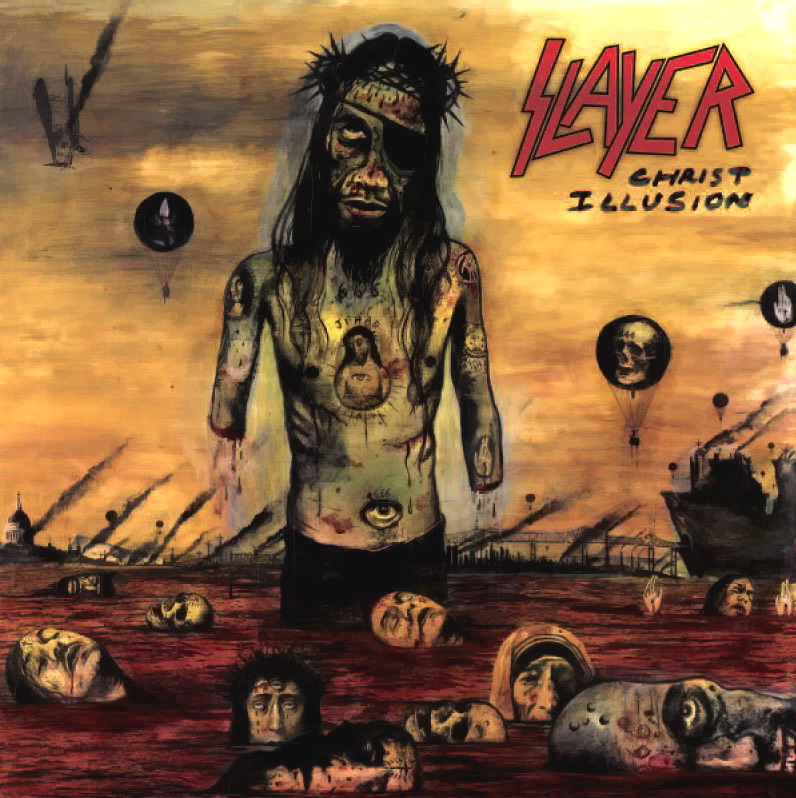 27.    Slayer – Christ Illusion
"Cult" brought me back to metal. It might be my favorite headbanging song of the decade if "Psychopathy Red" wasn't.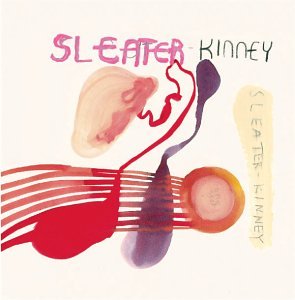 28. Sleater Kinney – One Beat
I love it. Calling out all the bullshit, and mostly not the bullshit of the politico fucks, the bullshit of you and the bullshit of me. "Where is the questioning. Where is the protest song?"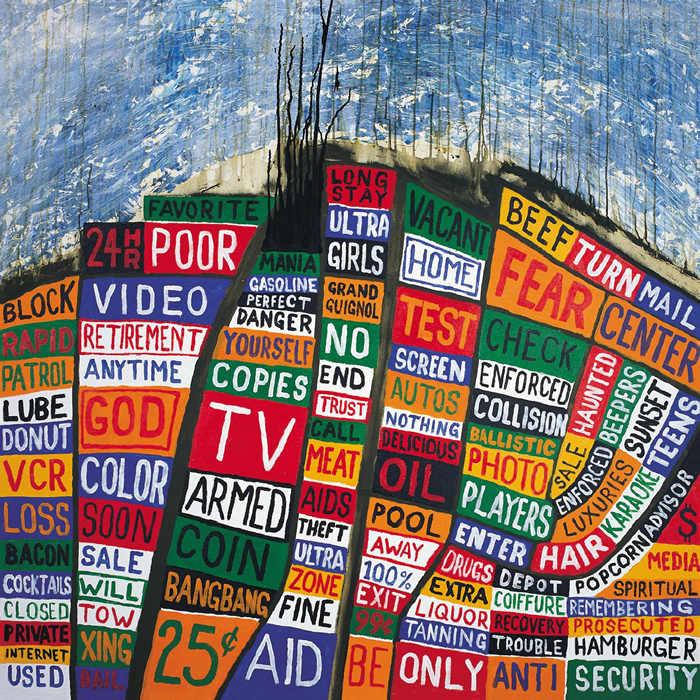 29.    Radiohead – Hail to the Thief
Yea, leave it to Radiohead to make the only anti-Bush album I can remember from the decade. Nice going, tough guys. "2+2=5"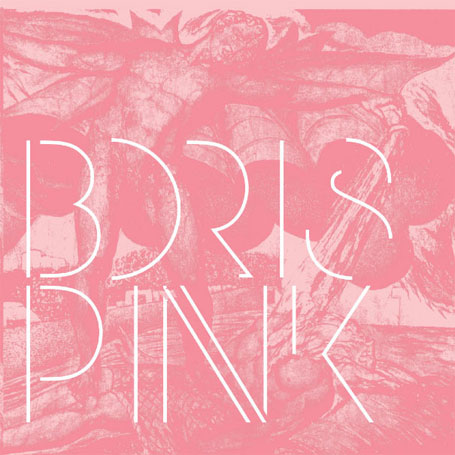 30.    Boris – Pink
I said it a while back, but I'll say it again. This is the album that got me embarrassed to be an American who likes heavy guitar music.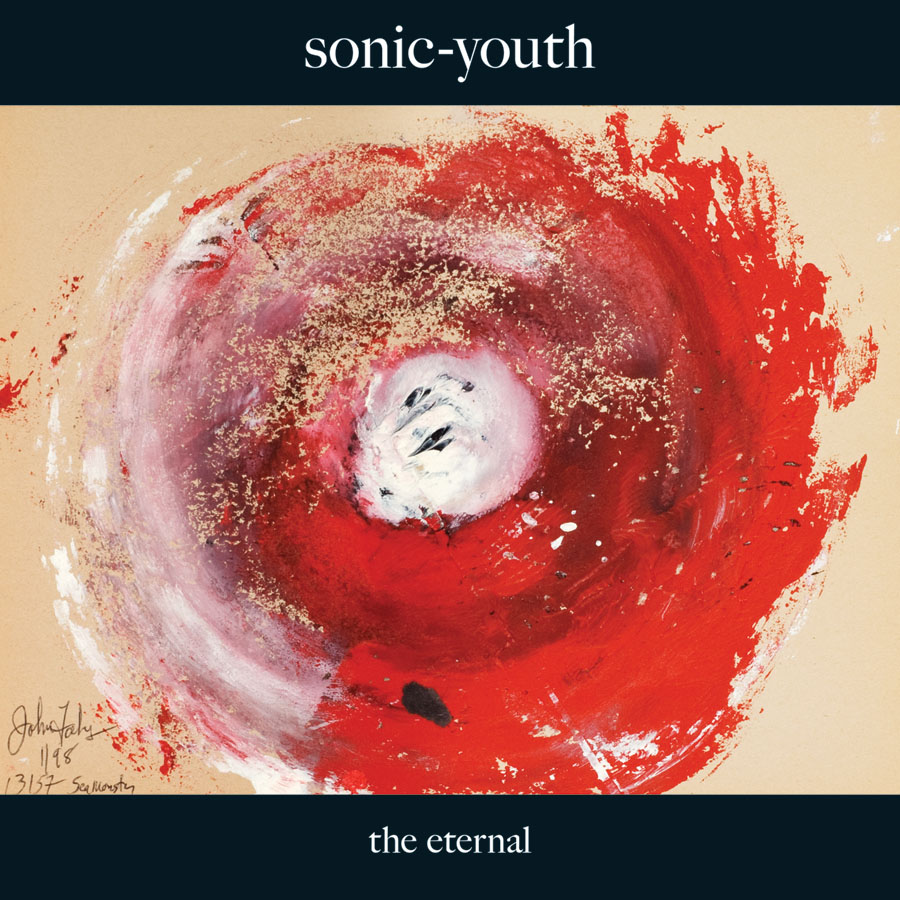 31.    Sonic Youth – The Eternal
Start to finish, my favorite Sonic youth album. Tho, there are a bunch I missed. I can't do it all, Thurston.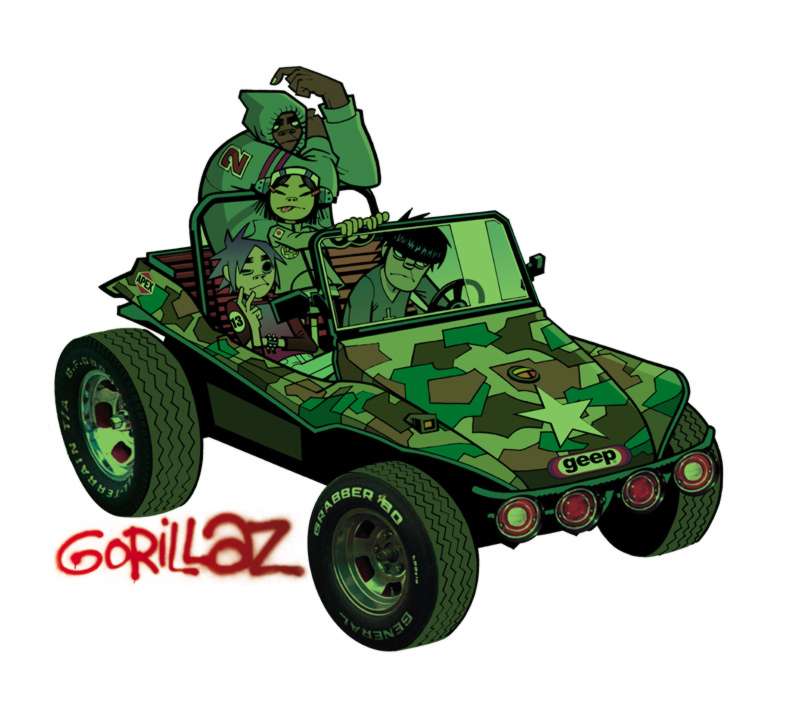 32.    Gorillaz – Gorillaz
It's addicting. It's a supergroup, technically, that doesn't suck.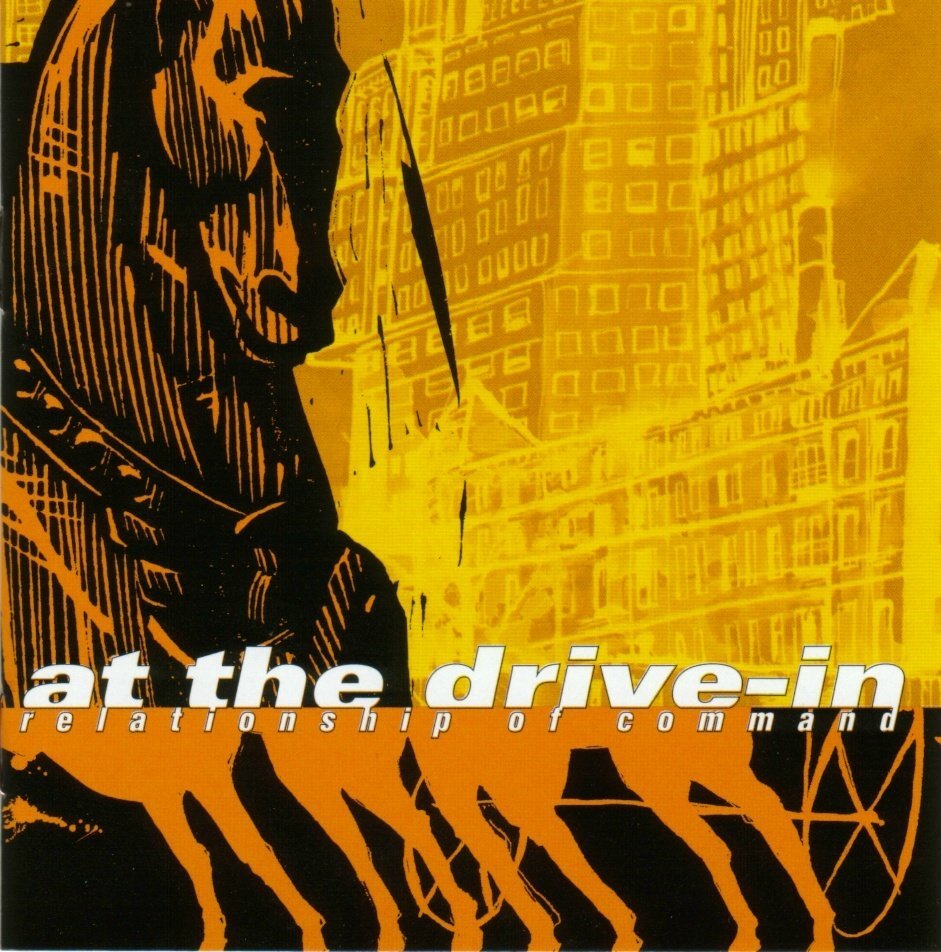 33.    At the Drive-In – Relationship to Command
The swan song for popular pissed off bands. You know "One Armed Scissor" was on MTV way back then and not MTV 2 or the others, regular MTV!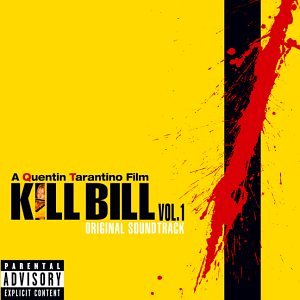 34.    RZA and Various Artists – Kill Bill, Vol. 1
The best movie soundtrack of all time. Take that Grease!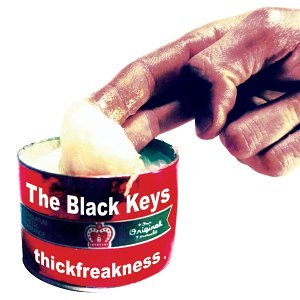 35.    The Black Keys- Thickfreakness
Stompin music when the Keys knew how to stomp as good as anyone.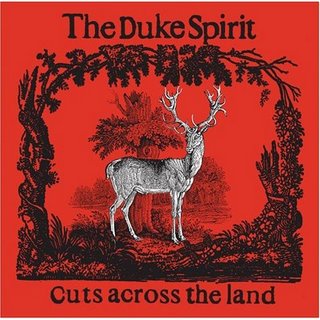 36.    Duke Spirit- Cuts Across the Land
Still gives me a hard on.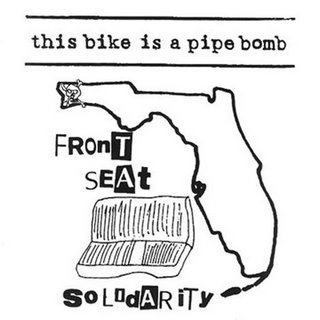 37.    This Bike is a Pipe Bomb – Front Seat Solidarity
"This is What I Want." That's all I gotta say.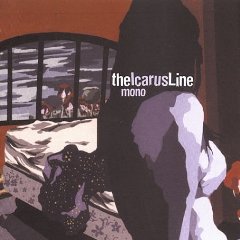 38.    Icarus Line – Mono
"Feed a Cat to your Cobra" alone gets this album onto this list. The rest of the album is good, too. Forget Penance Soiree, this album is nowhere near nice enough for anyone to pay attention. Tho, I guess Trent Reznor did.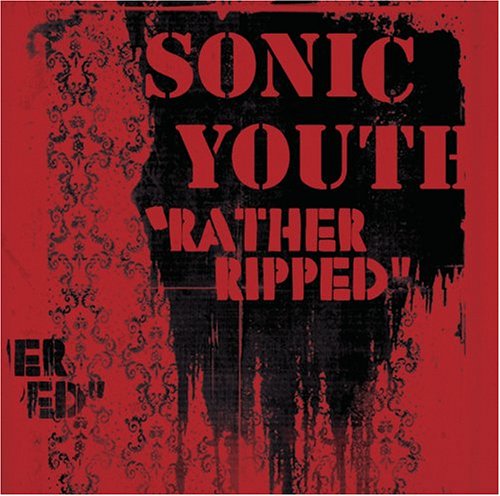 39.    Sonic Youth – Rather Ripped
Sonic Youth, actually, louder? Than usual? Yes.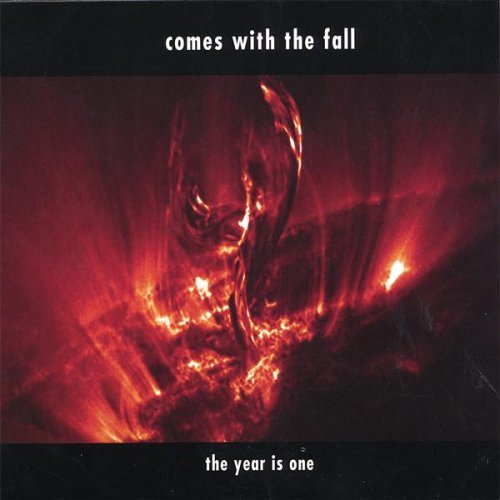 40.    Comes with the Fall – The Year is One
This album gave me a lot of hope for music. Still does.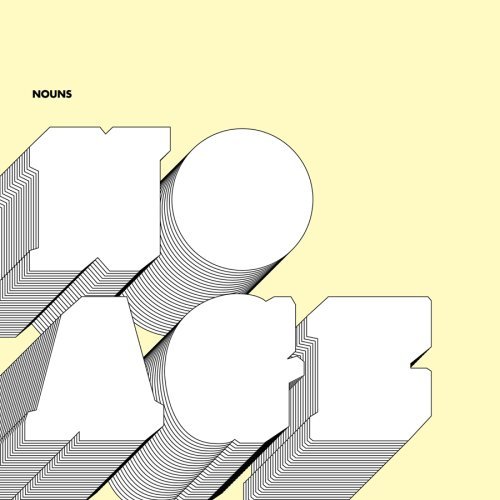 41.    No Age – Nouns
Good songs behind noise instead of nothing behind noise. I've said more than once that "Teen Creeps" would still kick ass on acoustic guitar. I think I'm right.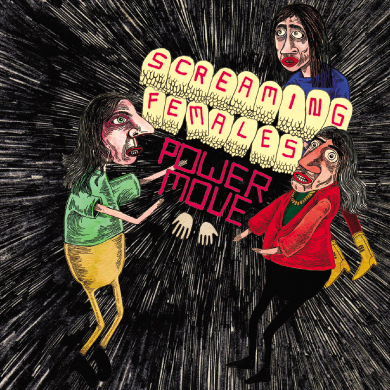 42.    Screaming Females – Power Move
My album of the year. I know Slayer was higher, but I don't know what to tell you. Screamales already got one in the top 10, what, you want them all?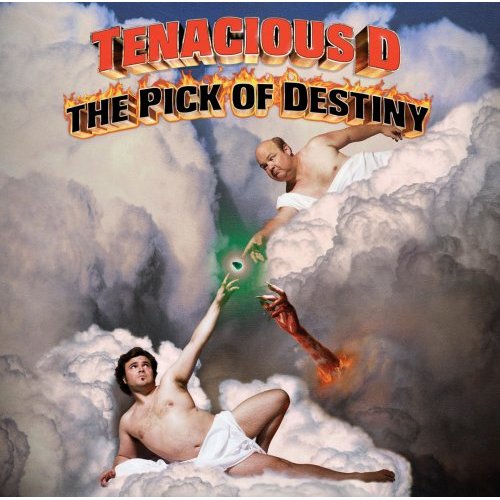 43.    Tenacious D – The Pick of Destiny
The antithesis to the shit. Not enough respect, probably because most indie fucks think music shouldn't make you laugh. (Zappa decomposes a little more in his coffin underground. He's dead, he can't roll nor rock). Try listening to "Master Exploder" without lifting your arms to the heavens. IM-Possible. I even handcuffed myself and the song gave me the strength to break em open.
44.    Spoon – Kill the Moonlight
I thought it was my secret, but it turns out everyone likes this album as much as me.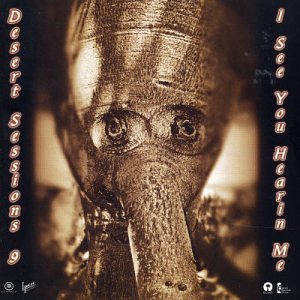 45.    Desert Sessions 9 & 10
"I Wanna Make it Wit Chu" might rank up there for the songs that got stuck in my head the longest this decade. It's the best of the Desert Sessions, probably because of PJ Harvey.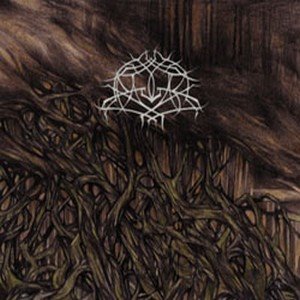 46.    Krallice – Krallice
Black metal without the tin can guitars and mythology. One of the most interesting guitar sounds of any band the last 10 years. Hilarious that this comes two places after Spoon.
47.    Sleater Kinney – All Hands on the Bad One
In the context of One Beat and The Woods, this album is cute. By itself it's got bite. Only it makes fun of wallflowers for not dancing instead of wallflowers not going outside and screaming and starting revolutions.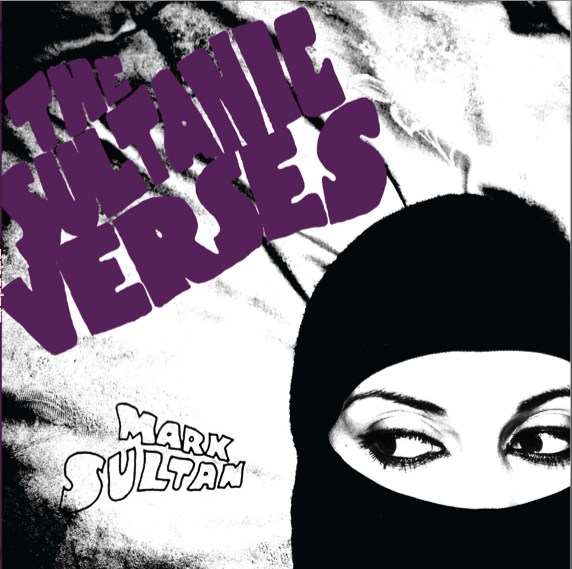 48.    Mark Sultan – Sultanic Verses
BBQ has the vocal chords of a fucking angel.
49.    Shellshag – Destroy Me, I'm Yours
Loud and catchy and fuzzy and simple. Two person band. And you know what that means, boy and girl. Not nice like the White Stripes, but at the same time, a lot nicer. Oooooh.
50.    Children – Hard Times Hanging at the End of the World
This album didn't even make the top metal albums of the year from most metal crits. I saw a top 30 metal albums of 2009 and this wasn't on it! Maybe it's because Children don't take things seriously. A post apocalyptic sort-of concept album about hanging out and drinking beer and listening to Sabbath while the world falls apart.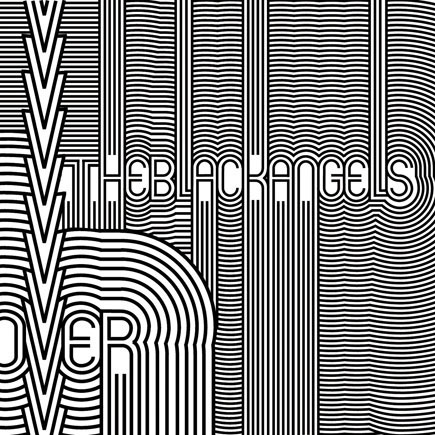 51.    Black Angels- Passover
The biggest disparity between a killer album and a horrible live show. Up there with the Pixies and Tool. Somewhat worthy of the Velvets referenced band name, which is better than most. They didn't forget that the Velvets thought they were playing the blues. Check "Bloodhounds on my Trail."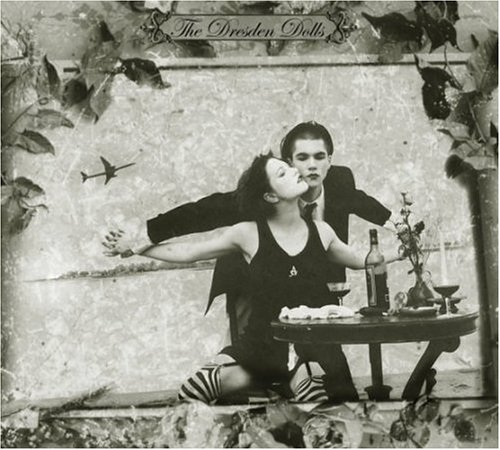 52.    Dresden Dolls- Dresden Dolls
When I painted houses, the Dolls came on the radio and someone changed it and I freaked out.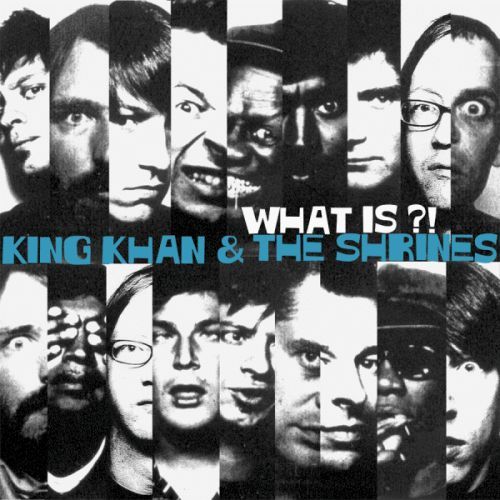 53.    King Khan and the Shrines – What is?
Getting more complicated ain't always a bad thing. I guess it's still basically simple, but there's horns. James Brown died in 2006. This album came out in 2007. For the most part, everything's alright.
54.    The Black Lips – Los Valientes del Mundo Nuevo
I put this on there instead of all the other Black Lips albums because it's better. Drunk and sloppy.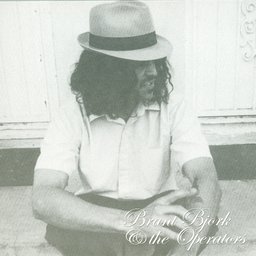 55.    Brant Bjork and the Operators- ST
I got my ghetto blaster and I'm ready to blast it. The drummer takes over and doesn't disappoint. Driving in the summer music.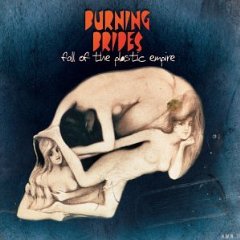 56.    Burning Brides- Fall of the Plastic Empire
I had this band ready to take over the world at the beginning of this decade. They didn't but this album kills.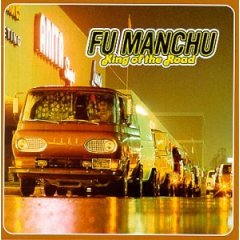 57.    Fu Manchu – King of the Road
Man, Brant Bjork can drum! More driving and drinking music. Not together, though, come on.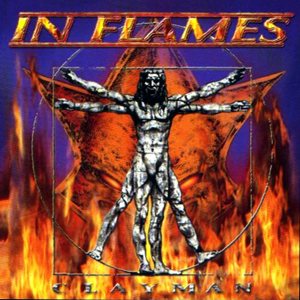 58.    In Flames – Clayman
I remember downloading this album off Napster, song by song. "Only for the Weak" was my high school anthem.
59.    Modest Mouse- The Moon and Antarcica
The only Modest Mouse album I like.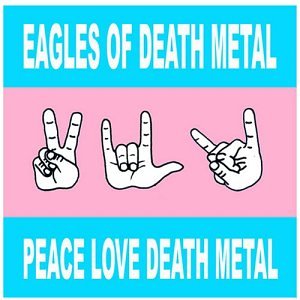 60.    Eagles of Death Metal – Peace Love and Death Metal
I may have made more enemies than friends with this album. A good whacker of weeds.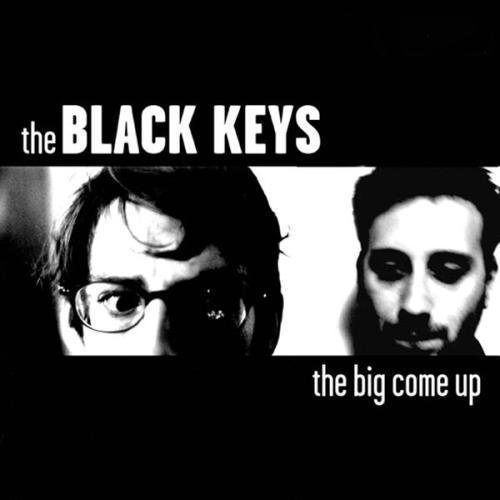 61.    The Black Keys – The Big Come Up
The beginning of a beautiful friendship. Tho lately I'm kinda pissed because they started to hang out with the wrong crowd and record in studios instead of hangin in my basement.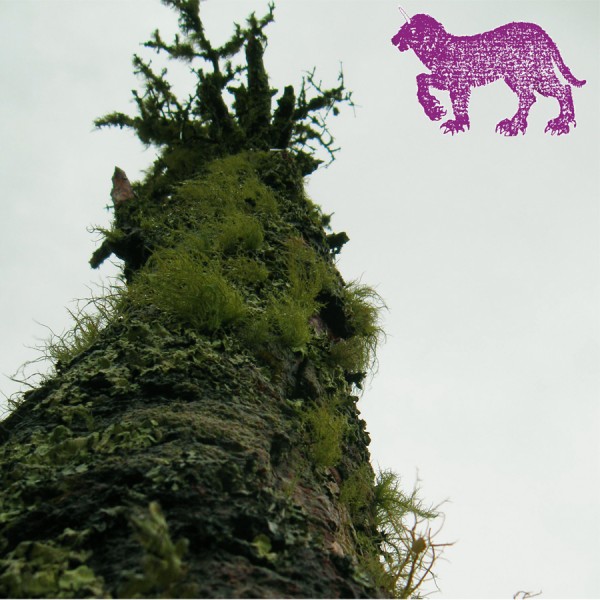 62.    Dark Meat – Truce Opium
Time will tell on this one. Indian chanting over free jazz obsession ain't a bad thing. I know it's good, but I'm just not sure how good. I need time. Time!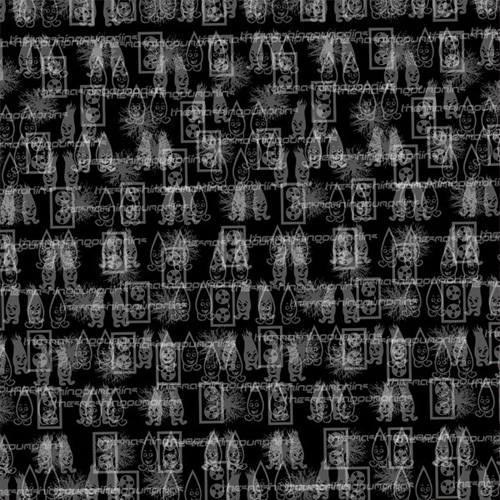 63.    The Smashing Pumpkins – MACHINA 2: The Friends and Enemies of Modern Music
I can't deny my past self, tho I will try to defend it by saying "Dross" is the best Pumpkins song since Mellon Collie.
64.    Motorhead- Inferno
"Whorehouse Blues" is the best Motorhead song of the decade. Lemmy can jig!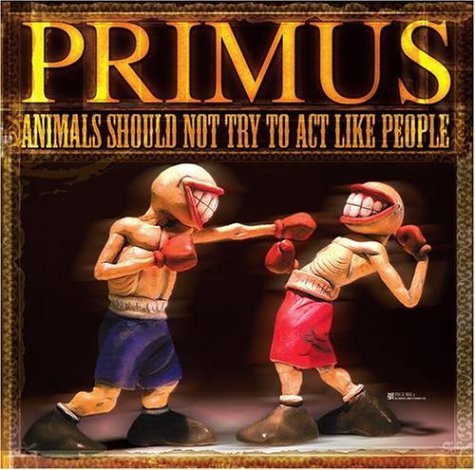 65.    Primus – Animals Should Not Try to Act Like People
It's technically an EP, only 5 new songs. "Mary The Ice Cube" tugs on my heart strings every time. Pretty little ice cube. Now she's gone. And so is Primus.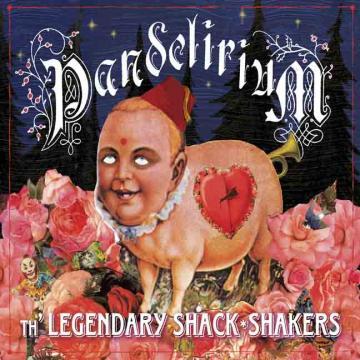 66.    Th' Legendary Shack Shakers – Pandelirum
Double bass n' stand up bass n' fist whistlin'. If the punks only knew this band is better than all their favorite bands…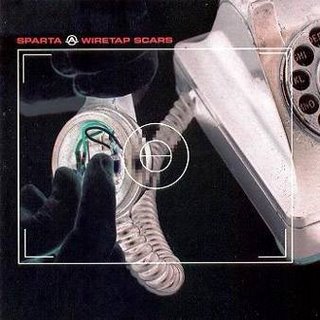 67.    Sparta – Wiretap Scars
The only good thing to come out of the Drive-In closing down. For the most part people just sell drugs there now and ramble on and on about nothing important. (Yes, that was a Mars Volta knock. Take that Mars Volta. Suck it!)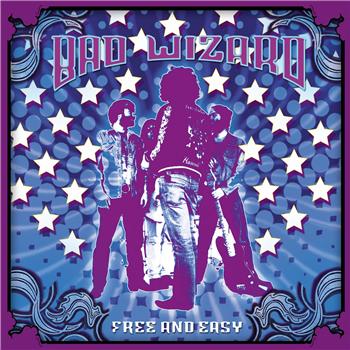 68.    Bad Wizard – Free and Easy
Kick mother fucking ass rock n' roll mother fucker. I had to put them on there somewhere. My favorite shows of the decade.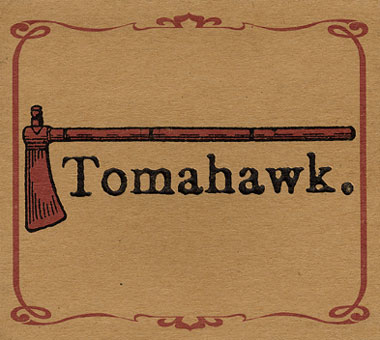 69.    Tomahawk- Tomahawk
Mike Patton with his head above water so I can understand him. "Laredo" would be somewhere on my life soundtrack. Maybe that summer I spent killing cats for laughs.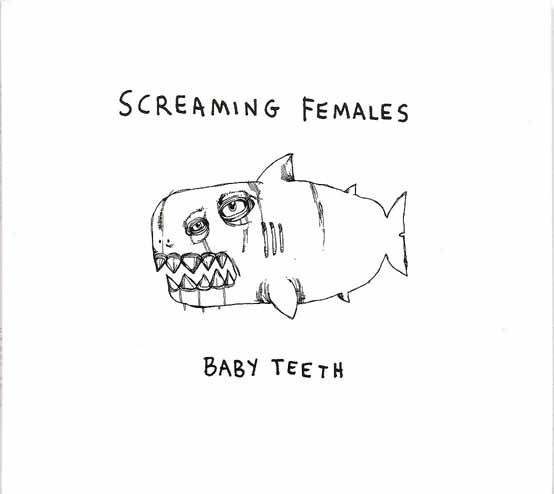 70.    Screaming Females – Baby Teeth
This is how it began, with a bang.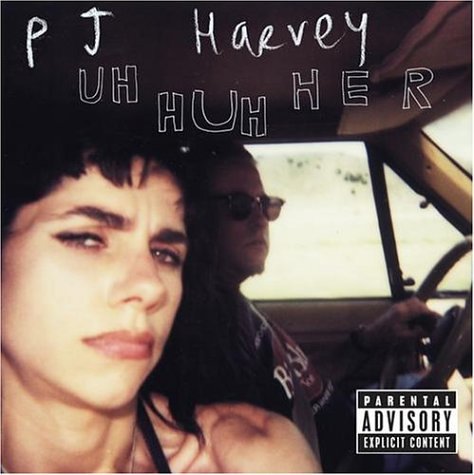 71.    PJ Harvey – Uh Huh Her
The best PJ Harvey guitar sound since Rid of Me. Listening to it and typing this now, it should be higher. Oh well.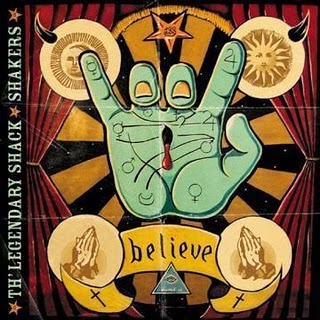 72.    Th' Legendary Shack Shakers – Believe
Starts with a train and violins. Ends with the same. "Agony Wagon" to "Misery Train.' This album answers the question humanity's been plagued with for decades and decades and millenia. What's the best cure for depsression? Dance, mother fucker, dance.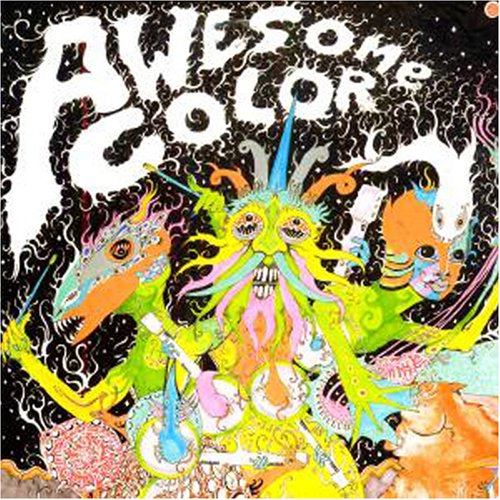 73.    Awesome Color – Awesome Color
Funhouse was possibly the best thing ever recorded to gramophone. These dudes, (and one chick), realize that. I'm glad.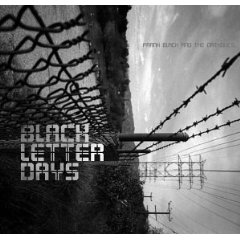 74.    Frank Black- Black Letter Days
Starting an album off with a Tom Waits cover- "Black Rider" should be the tell that this will not be a good album. Doesn't. It's the best song on the album. Most critics think Black Letter Days is Frank Black's worst of the decade. I disagree.
75.    Comets on Fire – Blue Cathedral
Post-Syd Pink Floyd minus the part where they should be boring.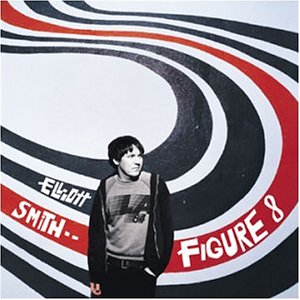 76.    Elliott Smith – Figure 8
Most Elliott Smith runs together in my head. So when I went back to listen to this, the only righteous Smith album of the decade, I was glad to see some of my favorite songs: "Son of Sam," "Pretty Mary K," and my all time favorite "Happiness."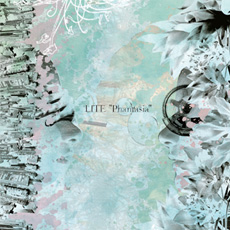 77.    LITE- Phantasia
Stop on a dime instrumental math rock from Japan. They've only existed for a short time, but this album slays. I still can't comprehend everything that goes on. Always interesting, unlike math.
78.    Karma to Burn – Almost Heathen
Mozart and Beethoven stoned in the desert.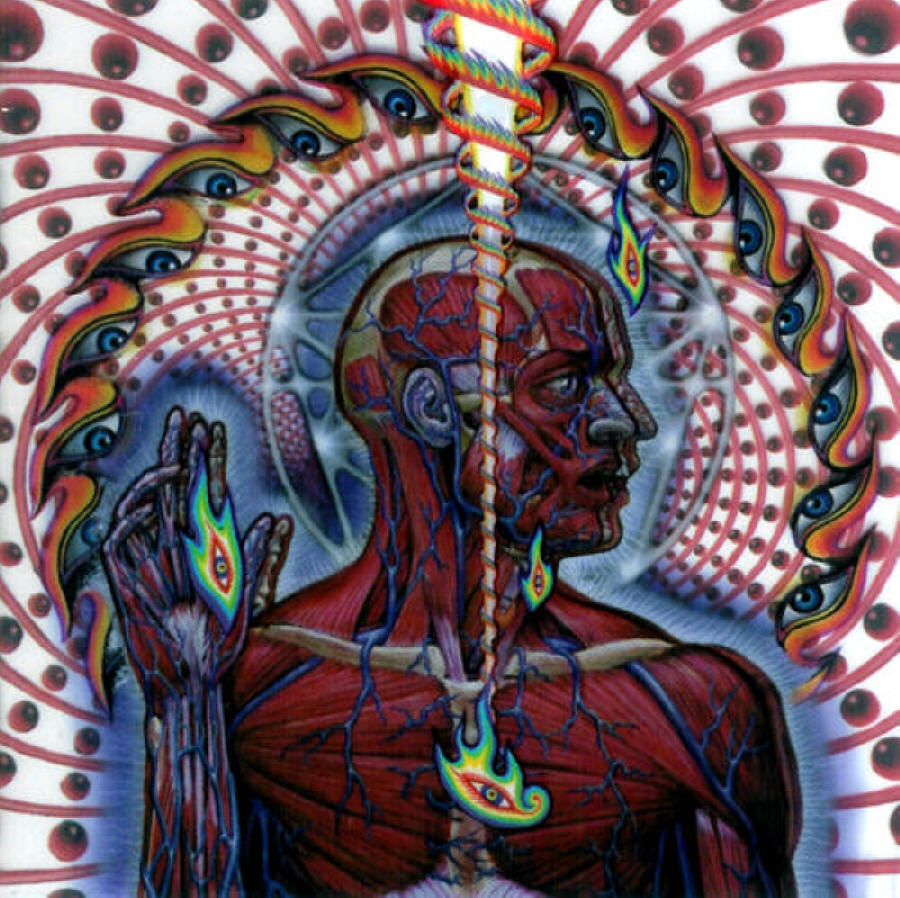 79.    Tool – Lateralus
In my high school, you were either a rap fan and had a spoiler on your car or a Dave Matthews fan and had a spoiler on your car. The remaining three of us liked Tool. A lot.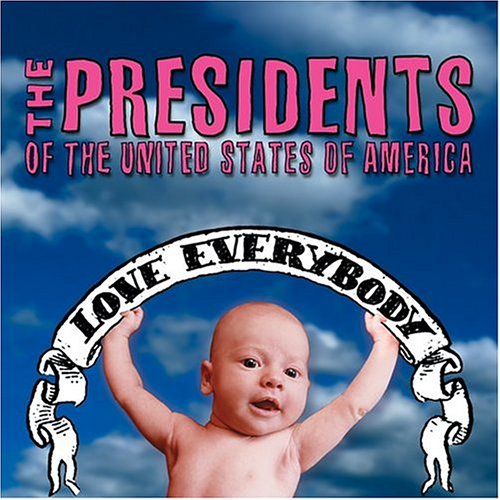 80.    Presidents of the United States of America – Love Everybody
They do more with 5 strings and a few drums than your average band and their silly conventional instruments.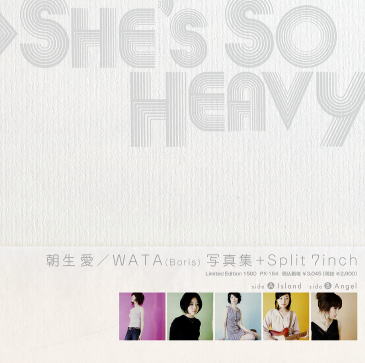 81.    Wata – She's So Heavy EP
It's only one song. It's called "Angel" and it's a cover of a song I've never heard. For it to make my top 100 albums of the decade it better be the most amazing fucking kick ass song of all time. It is.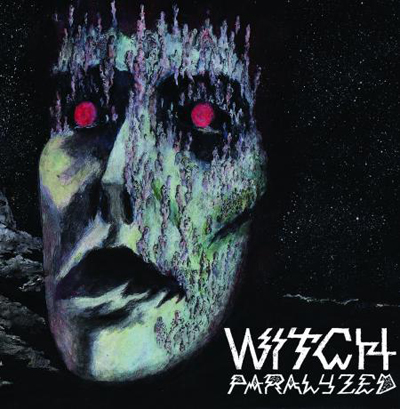 82.    Witch – Paralyzed
Odd that this made it and not any Dinosaur Jr. Oh well, try try again Dinosaur. You've got a lot of work to do if you wanna make a better album than this.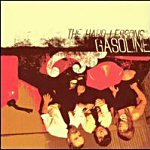 83.    Hard Lessons – Gasoline
Power trio like power trios ought to be, powerful.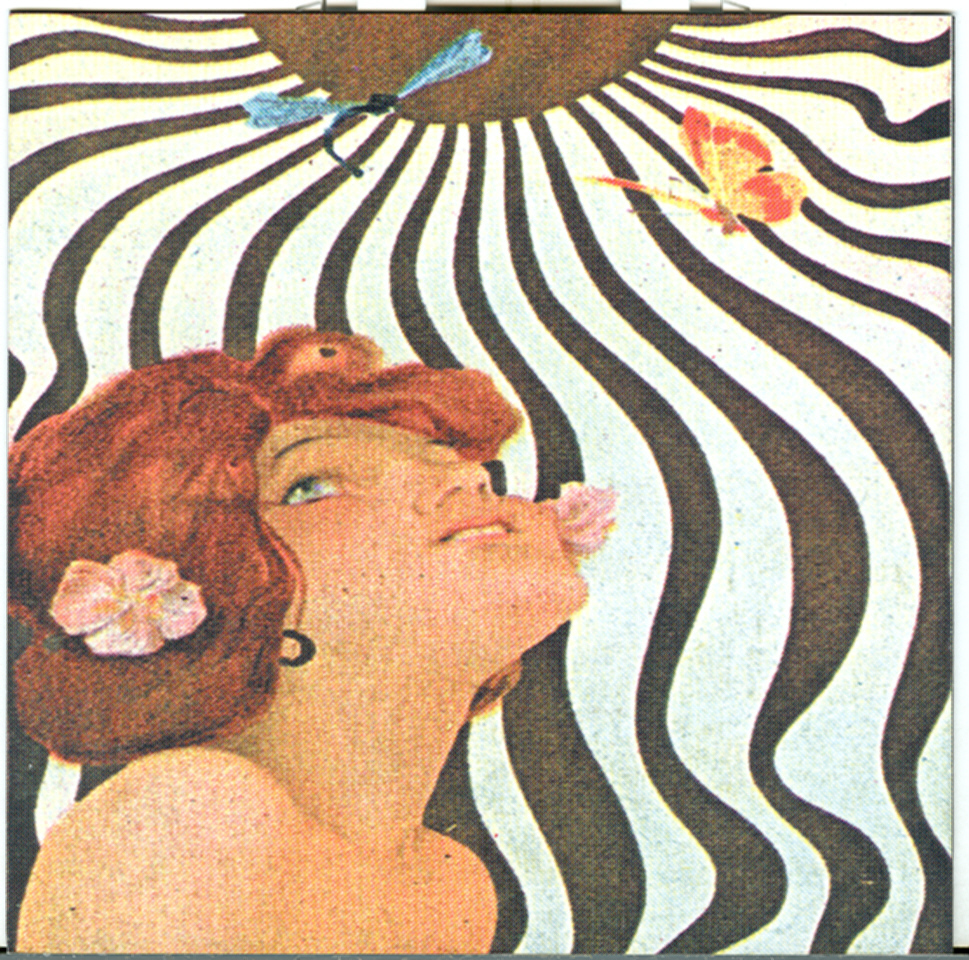 84.    Zen Guerilla – Shadows on the Sun
This decade's MC5. Oh well, now they're gone.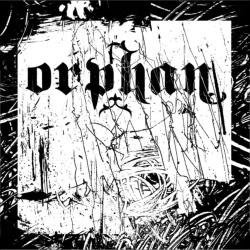 85.    Orphan – Aborted by Birth
Bass/drum combo from New York. Black metal Lightning Bolt? Nah, that ain't fair. Check it out. Hard to describe. "Penis Farm" is kick ass.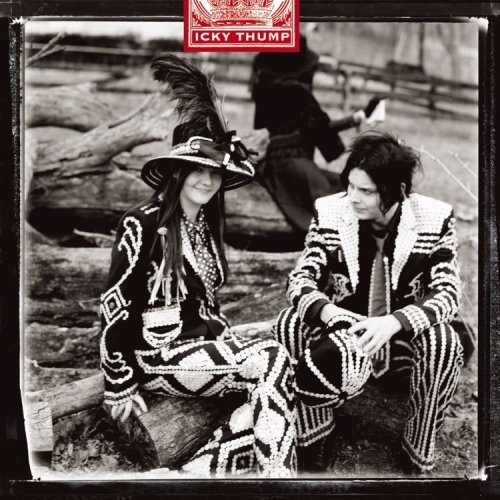 86.    White Stripes – Icky Thump
Some stuff out of left field, which I like. If this album didn't have the song "Icky Thump" it would probably be up there with Sgt. Pepper's Lonley Hearts Club Band or Pet Sounds, but Jack White decided he liked Korn and wanted to emulate them for one song. "300 M.P.H. Torrential Outpour Blues" is possibly the best White Stripes song not called "The Air Near My Fingers."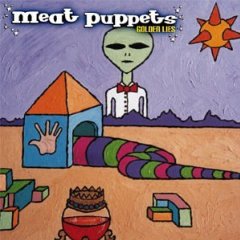 87.    Meat Puppets- Golden Lies
It comes on after Forbidden Places when I put on all my Meat Puppets. For a long time, I didn't even notice it was from 10 years later. "I Quit" is some of the best nice Puppets.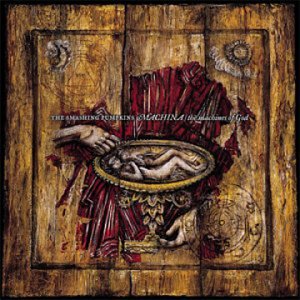 88.    The Smashing Pumpkins – MACHINA
Jimmy Chamberlin back on the throne made this album not suck balls. Parts teeter on really bad Corgan whining (or like leftovers from Adore), but it's got some killer songs: "Heavy Metal Machine," "Everlasting Gaze" and "Stand Inside Your Love."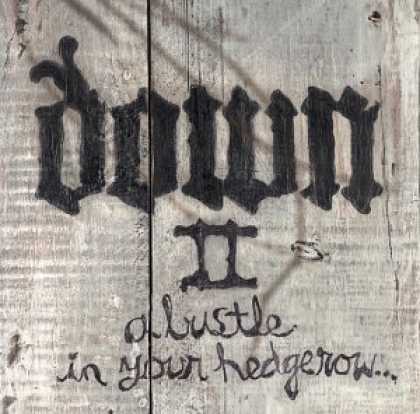 89.    Down – II: a bustle in your hedgerow
"New Orleans is a Dying Whore." A supergroup that doesn't suck. It's insane to think the only really good post-Pantera band is Down.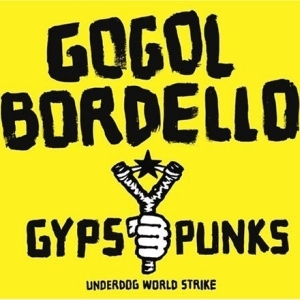 90.    Gogol Bordello – Gypsy Punks: Underdog World Strike
I feel like an ass with this at #90 and Tigs has it at #2. Oh well, Gogol, you can't win 'em all and I ain't changin it. As for the record, fun as hell. I punch walls and drink 40s to this.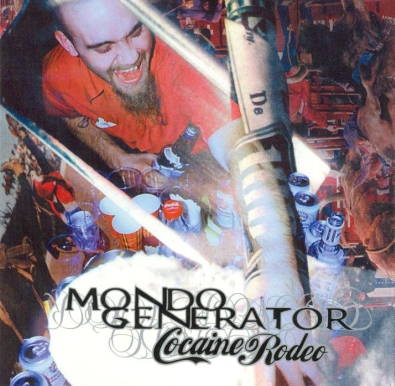 91.    Mondo Generator – Cocaine Rodeo
I do coke to this. No, but I do beat up old ladies.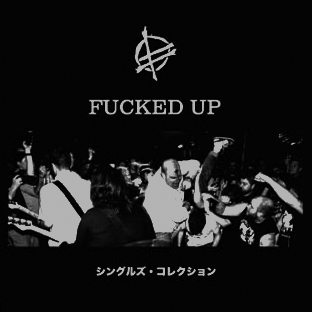 92.    Fucked Up – Singles
I always wondered what the fuss was about these dudes. The Chemistry of Modern Life, (is that what it's called?), is boring crotch rock punk. THIS is what I'm talking about. It's not an official release, but I found some kid online who had all the singles. Might be a Japanese collection. I don't know look at the album art. Nevertheless, kick ass punk that remembered punk was just 13th floor elevator riffs sped up.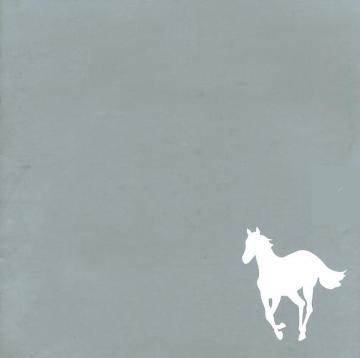 93.    Deftones- White Pony
Can't deny my old self again. Going back listening to this, I'm amazed. It's pretty fucking good. Go ahead, gather your stones. I've got the Deftones and not Kid A on my fucking list. Fuck off.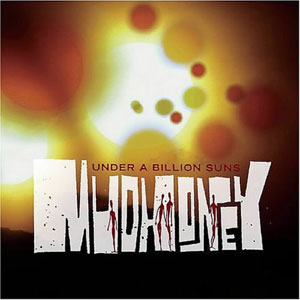 94.    Mudhoney – Under a Billion Suns
Why is it the old timers have all the anti-war songs? Did I miss something?
95.    Widow Babies – Mike Watt EP
Fucking crazy ass album I wore out I almost got dumped.
96.    Local H- Here Comes the Zoo
This list has two man band fever. What the fuck!?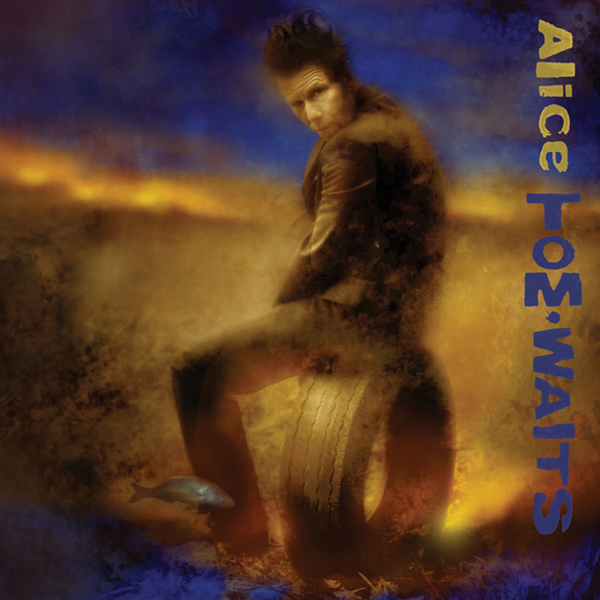 97.    Tom Waits – Alice
I like to put on my Tom Waits hat and get drunk with "Table Top Joe" on repeat. More than most albums, Buk is all over this.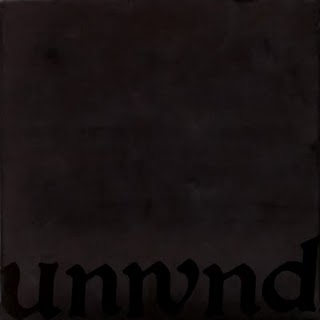 98.    Unwound – Leaves Turn Inside You
Sounds so familiar every time I play it. I think I dreamt some of these songs before I even heard of Unwound.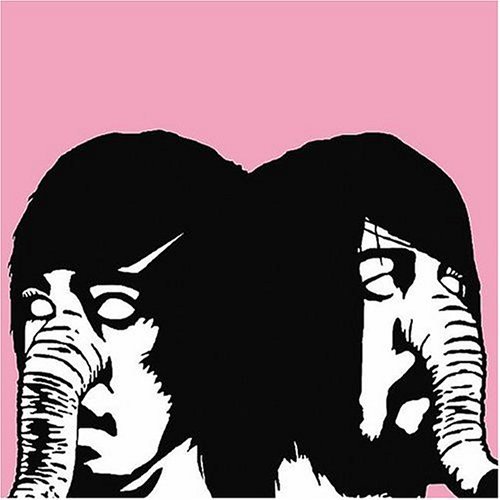 99.    Death From Above 1979 – You're a Woman, I'm a Machine
Two man bands! Ahhhh. I guess there's a fucking theme this decade. Synth n' bass/drum duo. I like it.
100.    Meat Loaf – Bat out of Hell III: The Monster is Lose
AAAAAAAAAAAAaaaaaHHHHHhhhhhhhhhhhhhh! For the 10 or 12 times I listened to this with Alex and Peter and Andrew Dunn and we held our arms out and screamed our own invented-verse variation of "The Monster is Lose" off our balcony. Also to the 30 or 40 times I did the exact same thing alone.