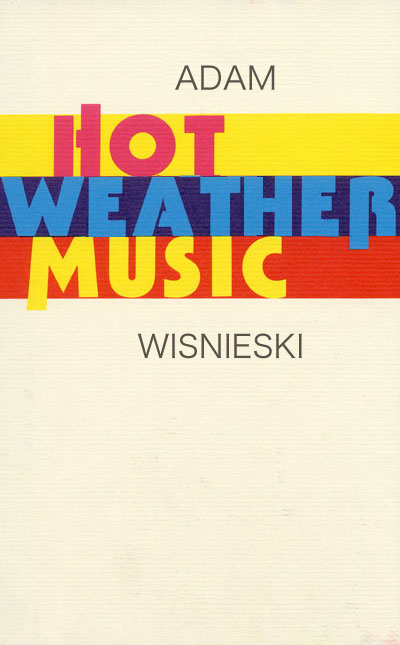 Damn it's hot.
I'm not sure when you listen to certain types of music or if you even think about it, but I think there's a very complex habit that comes with my music choices that depends on the weather. Extensions of this being the month, and to a certain extent the time of day. What the fuck is Adam talking about? OK, it's hot as hell and I don't have AC. I just passed out for about 20 minutes and woke up more exhausted and sweaty than I've been all this exhausted and sweaty day. I put on PJ Harvey's To Bring You My Love. I didn't choose Motorhead – I listen to Motorhead in the fall. I didn't choose Nine Inch Nails – I listen to that in the winter. I'm not listening to John Coltrane's Blue Train because I only listen to that when it's sort of cold outside, but the heat is still on way too high so you have to open the window a crack. I'm fucking serious, too. Now, I am generalizing a little bit, because each album for every band/singer can be different. I'd never listen to PJ Harvey's Rid of Me today. Rid of Me is for a cold winter night and is only good alone.
I think I used to think (heavy, right?) that choosing music was related to my mood. This is partially true, but I think there are certain bands/albums/songs that I will only listen to at certain times. You could argue my mood depends on the weather, but that's a lot a bit of bullshit. So why do I d this?  I think it has a little bit to do with where the band is from, a little bit to do with my unconscious and concious memories of listenin to certain albums at certain times and a little bit to do with the overall feel of an album.
So. Where am I going with all this?
Hot Weather Music
"To Bring You My Love" by PJ Harvey.  "I've laid with the devil/cursed god above/forsaken heaven/to bring you my love."
"100 (degrees)/Space Cadet/Demon Cleaner" by Kyuss. Not just because it's got one part called 100 degrees, everything on Welcome to Sky Valley feels like the desert, especially the middle third "Space Cadet."
"Ana" by Los Saicos This one is obvious. Everything by Los Saicos should be listened to on hot as shit days when your mind is cracked.
"Pompadour Swamp" by Captain Beefheart from the Brown Star Sessions. I'm not sure about this one, but most Beefheart is better on hot days.
"Up on the Sun" by the Meat Puppets. One of my go to, sunny day, feeling like kickin ass albums. Very underappreciated in the catalog of the Meat Puppets.
"Splash 1" by the 13th Floor Elevators. Probably best in the afternoon when things get really miserable.
"Jesus And Tequila" by the Minutemen. Nothing needs to be said.
"Cortez the Killer" by Neil Young & Crazy Horse. Only electric Neil Young when it's hot. Acoustic Neil Young- I'm not sure. Probably spring.
"Making Time" by Creation.
Also- this is not a list for when it's so hot, it's starts to lightning. That's a whole different fucking thing. OK, I feel I'm making a fool of myself now. I think it's time to go. Enjoy the heat. I included a couple songs, but they should all be available for free DL if you search hard enough. If you really want one, just ask.
adamW
Podcast: Play in new window | Download | Embed