Sure At the Drive-In would be fun to see if I were going to Coachella. I'm not. But the reunited Pulp, the reunited Madness, the reunited Black Sabbath (who were maybe possible supposed to play it but are not, unfortunately for a real bad reason: Iommi has cancer) don't do much for me.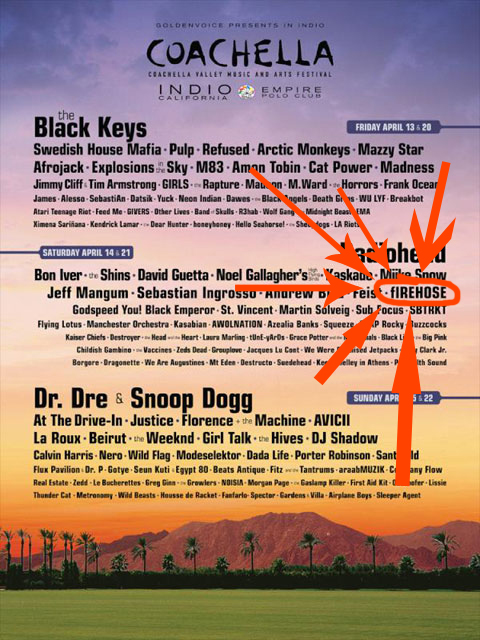 This does something for me. fIREHOSE!
The news ain't getting much play out there. Why? I have no idea. George Hurley, Mike Watt and ed fROMOHIO are getting back together for Coachella. We've also heard about two possible shows on the Left Coast, so hopefully this means more shows. And hopefully that means an East Coast show. I wonder where fIREHOSE would play in the greater New York area. I'd love to see them at Maxwell's or Mercury Lounge, but I think they could play Bowery or Music Hall, right?
However it works out, fIREHOSE playing some shows together can only mean good things in store for Two Thousand Twelve.