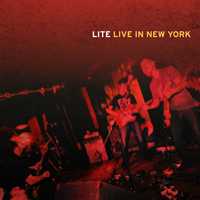 I'm not sure if I've ever written a record review before, so why start now? What I am going to do is listen to a different album every day and write on it. There is no reason for this, I just think I need to do it. A while back, Michael T. Fournier- the guy who wrote the 33 1/3 book on my favorite album of all time Double Nickels on the Dime- reviewed his record collection alphabetically online. This won't be as nice as that, it won't be in any ABC or 123 order and the albums might not always be albums.
Anyways, here goes.
The first record I ever owned was not a record, it was a tape. I think it was Meat Loaf or possibly Ray Charles. I remember having both when I was very little. The first CD I ever owned was Mellon Collie & the Infinite Sadness and Foo Fighters- Foo Fighters. I got them for my birthday. I don't remember the first album I downloaded, though I do remember sitting watching Napster download Soulfly early on. That's right! Soulfly! Today, I downloaded my first album from iTunes as it was unavailable in physical form for buying or illegal form for downloading. What a fucking world. So after figuring out how to set up my iTunes, registering and all this other shit, I downloaded my first iTunes album, an EP: LITE- Live in New York for the hefty price of $3.99. One giant leap for mankind.
This record (am I allowed to call it that?) kicks ass. It's five songs from their first U.S. show ever last month at the Mercury Lounge opening for the man Mike Watt. I was one of the many people there who never heard the name LITE til they got on stage and blew my head off.
As for the music, let's dig into it. Instrumental band, meaning no VOX, not boring like instrumental can sometimes mean. Immediately people around me at the show started making references to Explosions in the Sky and I unfortunately made one to Godspeed! You Black Emperor, though both fail horribly at sticking a reference point. Lite does not let sound happen like those two bands seem to do. I won't knock them, they aren't bad, but they do require the right mood and that mood is usually not found in me. I like fast crazy shit. I like energy. More than anything, I like excessive input. These guys put a lot into every song. My problem with a lot of music is people seem to let the sounds happen. Holding your guitar up to your amp after its gone thru 18 pedals of noise reducers/amplifiers/twisters/digitalizers does not make you experimental.  It makes you a lazy gambler. Doing something different with the same shit as everyone else is experimental. These guys do that.
Every bass line is nothing short of amazing. Opening for Mike Watt and using Mike Watt's bass rig can't be easy for a bassist, but the little Jun Izawa does a kick ass job. The bass and guitar melding is very unique. They will come together for certain lines, then break away into tangents, never really stop to let things cool down. There are two LITE modes: fast and complicated and louder and complicated.
The best song to show this is "Contemporary Disease." Here's a video from the show. In the end, the live EP does fail a little bit in bringing the energy of their live show to tape, but I find most bands have that problem, so if you weren't at the show, I would buy the studio albums. Listening to them live might be good to listen at how tight they are, but it won't win you over. Go to Japan. They've got tour dates all summer.
-ADAM