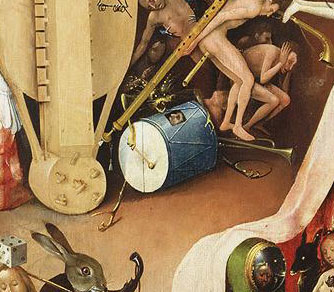 I'm looking through these 2010 BEST OF lists and I realize I haven't listened to any of these albums. Or if I did, I listened once or halfway through, got bored, turned it off and then completely forgot they existed until they made it on the list of the greatest albums of the year (Black Keys- Brothers I'm looking at you, with very, very suspicious eyes). I think the problem was many of these albums didn't stop me in my tracks. They didn't slow me down and rip at my ears like a mother does to a misbehaving child in cartoons. So what the fuck did make me slow down, then provide me with some high charged rocket fuel to blast off with all sorts of speeds? Let me see: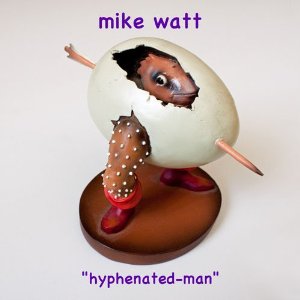 I love Miked Watt's new record Hyphenated-Man. It doesn't officially come out until March in this country, but thanks to some random Spanish speaing fella posted it on his blog, I got it already and it's fucking killer. I will buy it when it comes out, most likely when I buy it from Watt in person at Maxwell's in April. (CAN'T FUCKING WAIT) As for the record, its a rock opera so I hope they play it in its entirety live. It's refreshing. The second time I listened to it, I felt as if I had heard it a hundred times and it was one of my few precious go-to records for the end of a shitty day. The songs are short. No filler. Very interesting guitar riffing by Mr. Tom Watson. Weird ass lyrics, each one about a different creature from a Hieronymous Bosch painting, all in the third person until the last song when he ends with "I think I've learned that life's for learnin' as I'm goin' through my trips – me on the wheel as it's turnin'." As weird as Watt gets on the record, it's very exact, very truthful and there's hardly any "it"s or "they"s, everything is defined and explored. Watt lyrics have always done this, but always with an "I" in front of them. This time he's a great prophet spouting truths of the world and not from just a single man. Then at the end, it's personal for just the slightest moment.
I've got a big ass version of the Garden of Earthly Delights and a smaller version of The Last Judgement and I'm using em as maps to the record, trying to find some of the hyphenated creatures. The stuffed-in-the-drum man is probably my favorite find (LOOK ABOVE, WAY UP).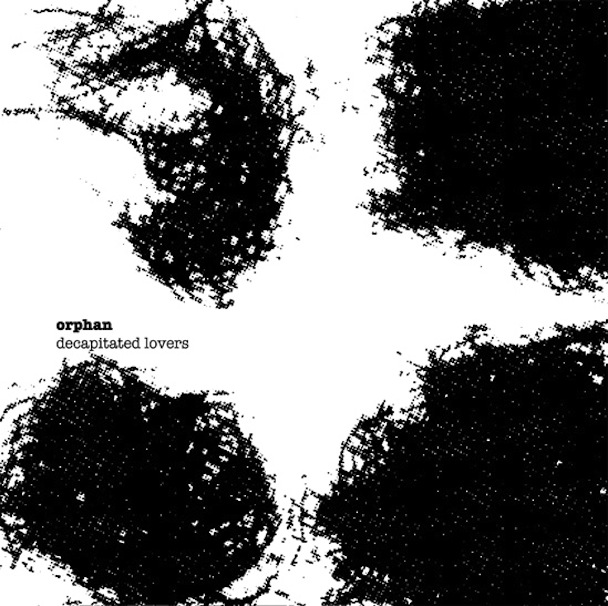 The single best song in the book of MUSIC ADAM LISTENED TO IN 2010 THAT CAME OUT IN 2010 was "Mister Sensitive" by Orphan. Orphan is an excellent noisy dictionaries-being-ripped-in-half bass/drum duo from Brooklyn. The album, Decapitated Lovers, LP only release on a kick ass clear vinyl, is a huge improvement on their last album, and since that album was fucking awesome, this one deserves a nod as one of the year's best. As far as vinyl, I spent more time with this album than any other this year. I also spent more time writing about it after it came out here.
Other albums I liked include the fourth album by the Screaming Females, Castle Talk, with "Normal" coming in as probably the most listened to song of the year for me. The Corin Tucker album was played a lot. When "Handed Love" kicks in at the 2 minutes and 1 second mark, I feel like a goddamn king. The Vaselines first album in a zillion years came out this year. Sex with an X. It came. It conquered. I wrote WAY too much about it here. As far as first albums in a long long while, the Vaselines got more press, but Roky Erickson's album was probably more of an achievement. True Love Cast Out All Evil is, like the Vaselines, a very uncharacteristically high quality sounding record. The excellent sound never gets in the way of the good ole Roky songs.
The only other album I can think of that I really liked this year that came out this year was Sharon Van Etten's second album Epic, which was a hell of a lot happier and jumpier than her first album, but still truth that a single voice with a guitar can tear down cities.