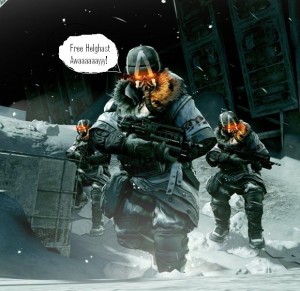 According to the Official Playstation Blogcast Episode 013 this week those of you who just want to play multiplayer and don't want to bother with "stories" and the such are in luck. This Tuesday Killzone 3 multiplayer will go free to play until a level cap. Then after that as reported by Joystiq there will be a price tag of $14.99 to keep progressing.
This is a pretty bold move by Sony. It's been a while since Killzone 3 was launched so this could be a neat opportunity to bring some new players into the fold. However does this mean a precedent that some day games could be piecemeal?
As someone that missed Killzone 3 I'll be checking it out and I'll be curious if this becomes a new way games are released or sustained over a long period of time.
Sources: Joystiq and Official Playstation Blog