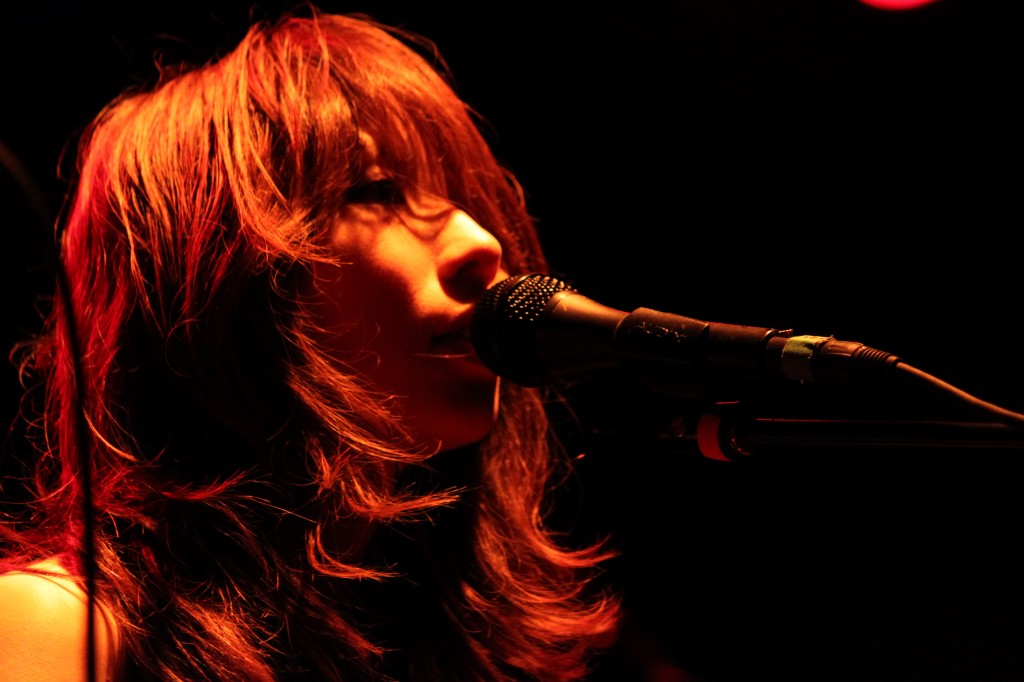 Today, we present you a lesson in language.
I've decided to go back and translate each of Boris' tweets via Google Translator, with me translating the translation, based on my own idea of what their idea is.
Background:
I've been following @Borisheavyrocks on Twitter. Almost all of the band's tweets are in Japanese and I have no idea what they are saying. But I love getting them. Then earlier today McShane google translated one of the tweets, which he also followed without knowing what the fuck they were saying.
Here's what Boris said this morning:
"The pins are like us you"
Google translator is pretty much a useless piece of trash for Japanese translation, but that makes it even better. It's like poetry. And it's not all that far off from Boris' lyrics. Example (From BUZZ-IN off of Smile):
BUZZ-IN, he wears a purple bikini, and he has two sticks sticking out
of it, on his right and left
Here Comes a Big Mosh!
"OMG, the music hasn't started yet!"
Can't resist this vibration
More background:
Saw Boris at Irving Plaza last night and they slaughtered, though some of the new songs off Attention Please I thought were a little weak, not how they were played but just me realizing some of em aren't that great. They slipped into a few bars of the Melvins' "Boris," their namesake and, to an extent their entire soundsake.
*This was done with the utmost respect for the Japanese people and their beautiful, beautiful metal.
Here it goes. A smattering of theirposts, mostly in reverse chronological order beginning at 5:30 p.m. on Oct. 28, 2011.
会場備え付けのスモークの匂いが、文字通り非常にスモーキーでして、鮭トバにでもなったような気分。
Google: Smell of smoke built venue, quite literally smoky topic, but to feel like a salmonToba.
My translation:  This venue tonight in Philly is so smoky, I feel like I'm swimming through it like a salmon.
楽屋にあるWiiでマリオカート中。
Google: In the dressing room of Mario Kart on Wii.
My translation: Self explanatory: Playing MarioKart backstage. (Though since Wii was in their original, that was pretty self explanatory from the original.)
それにしても無茶苦茶寒いわ
Google: Sorenishitemo cold mess!
My translation: (Using Japanese dictionary as well) Nevertheless a cold mess!
今日の会場、最近出来たのか内装綺麗。横浜赤レンガ内のショップもしくは小樽のガラス会館のようなウッディー(笑)な雰囲気デス。
Google: Today's venue, nice decor could do recently. For Otaru Glass House Woody-like, or shop in the Red Brick (laughs) atmosphere.
My translation: Union Transfer in Philly is very lovely. Reminds me of a glass house from Otaru where I laughed this one time.
鼻喉の粘膜保護で外でもマスクしたいけど、こっちだとやっぱり奇異に思われるんだよなー。
Google: I also want to mask out the nose and throat mucous membrane protection, I'mYappari seems strange that Koch. 
My translation: I have a bad cold.
今リップクリームしか持って無いんだが、顔のほうにも塗りたくりたいくらいだ…。T
I have now not only have a lip balm, but also much more Ritakuritai face
My translation: I have a cold sore, and also a black eye.
サウンドチェック終了。晩ごはん!T
Google: Ending sound check. Dinner! 
My translation: Ending sound check. Dinner!
アンペグやっと治ったが、一旦GKに慣れると戻れない…。
Google: Ampeg has finally healed, go back … once you get used to GK.
My translation: My Ampeg amp is finally fixed, which is great, but I got used to using this GK.
古い劇場、天井高くてリバーブ気持ち良い
Google: The old theater, high ceilings pleasant reverb. 
My translation: Ah, Irving Plaza, thou ceilings are high and mine reverb is pleasant here.
さあ手洗いHellの始まりです。T
Google: Come Hell is the beginning of handwashing. 
I don't want to touch that one. It's beautiful.
ブルックリンは色々美味い店があって困る。T
Google: Brooklyn is a delicious variety of shops if there is trouble.
Same thing. It'd be like slapping the Mona Lisa in the face. With a paint brush.
ライブでドロドロになるので、靴下は毎日小まめに手洗いしてるのだが、足汗というか足脂(通称アシップラ)の頑固さは異常。T
Live so muddy, but the socks I Wash beans and a small daily, or rather feet sweat and oil leg (aka Ashippura) is unusual stubbornness.
I can't translate these. They are too good to crack jokes at. If you've learned anything from this exercise, it's to do one thing: live so muddy.
(Thanks McShane for the photo from last year's Boris show)