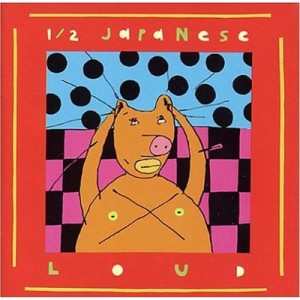 I haven't posted in a while because I've been working on (more thinking and plotting) a book proposal for a 33 1/3 book.  I've chosen the Half Japanese album Sing no Evil.  I know It's not a band or album most people have ever heard, but I'm doing it because its the only album I can feel good about writing a book on.
They are taking proposals til December 31st.  Check it out here: http://www.33third.blogspot.com/
I also want to post 2 songs by Half Japanese on different albums.  Evelyn bought me Loud and Horrible at Kim's last week and it's a crazy crazy album.  I love it and have been listening to it nonstop, but there is one track that really stands out.  It's called Spy.  And i was looking at the booklet for the lyrics and none are listed it just says  by the Doors.  And it is.  Its almost unrecognizable, cept for the lyrics.  I hardly ever do this, but I listened to it 4 times in a row (6:40 each time) while driving back to the bronx from thanksgiving in my dad's car.
Listen loudly in the dark.  Repeat.
Also below is another cover getting halfjapped- "Real Cool Time" by the stoooges.
Half Japanese- Spy
http://www.sendspace.com/file/c0708e
Half Japanese- Real Cool Time