Wait, wait, no! I'm still alive and well. I know my last post was almost a month ago, on January 12th, oddly enough the same day I started interning for the New York Press. What a fuckin' sell out, right? I wanted to write a post callee RIP Adam because Tigs said he was going to and I want to steal his thunder. I was also going to write a Skate or Die 2 review and get it in before his, but I was too busy blogging about ticketmaster or other such nonsense I love. Screw this writing thing.
I feel like pictures. Let's take a look at what I've been up to and listening to recently in pictures:
After watching Instrument with Mike I've been listening to and playing guitar a lot like FUGAZI. I also have been experimenting trying to write like Fugazi plays music. All attempts thus far have failed.

Internship begins


Discover Maui Tacos: GREATEST PLACE ON THE PLANET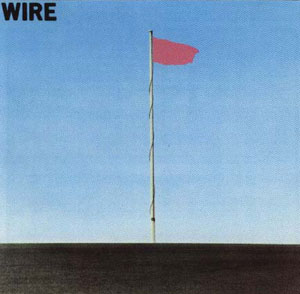 Start listening to Wire's Pink Flag and have listened every day for the last 10 days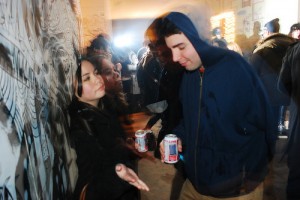 Outer body experience with Evelyn at the Bodega for Cerebral Ballzy (combination of too many free Colt 45s and insanely awesome show)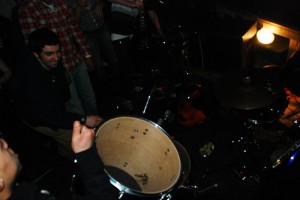 Try to steal Cerebral Ballzy's bass drum. Fail.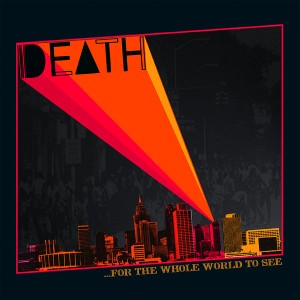 Discover Death, the greatest band that no one has ever heard about. How did we miss this? A band from Detroit from 1974. Drag City is re-releasing (but kinda first time releasing since the first run was self released 500 copies) in two weeks. A hidden gold mine! Easily the best release of the first 1/6 of the year. (I won't get all pitchforky on you and name a best album of the year already…fucking animal collective)
That's about it. Some failures and some successes. Overall, a damn cold month.
Only advice I have to give is listen to Death.
Death is awesome.
Adam
more of mike's pictures here