Short Wave Radio #1
Made of Brass And You Blow Into It (in rock music)
Here it is, the first ever Short Wave Radio show recorded in Adam's living room in the Bronx on Feb. 18. The show features over three hours of rock tunes that have wailing saxophones, trumpets, tubas, baritone horns and hell, even bugles, along with some commentary by Tigs, Adam and Peter.
The theme was inspired by listening to a lot of James Chance and the Contortions and the love that both Tigs and I have for the Stooges and Half Japanese (the only bands we played more than one song of during the show because it had to be.)
So sit back, crank it up, listen to the demonic horns of the Flesh Eaters, some squealing Steve Mackay, a long Flipper freakout, Mexican trumpets from the final White Stripes record, Sonic Youth, Beefheart, Paul Simon (and their respective horn players) the Vomit/Lasers Family Band from Dark Meat, Syd Barrett tribute horns, some John Zorn guest spots and a great Sleater Kinney song off One Beat. Enjoy!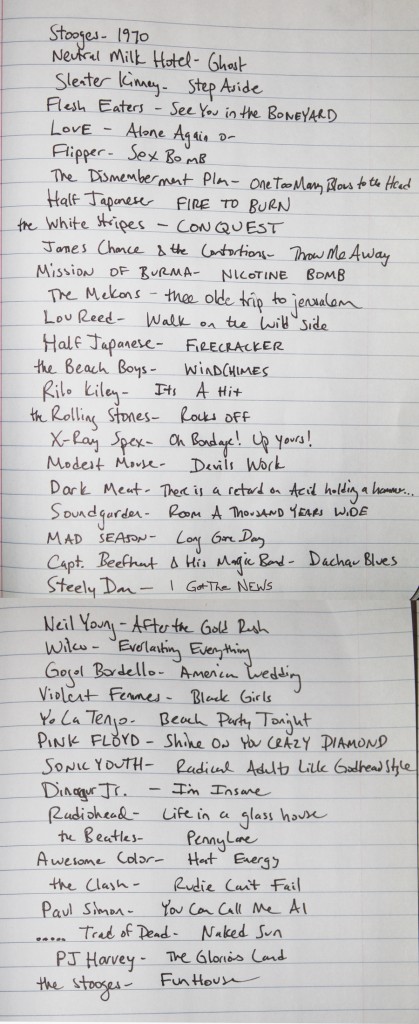 Podcast: Play in new window | Download | Embed