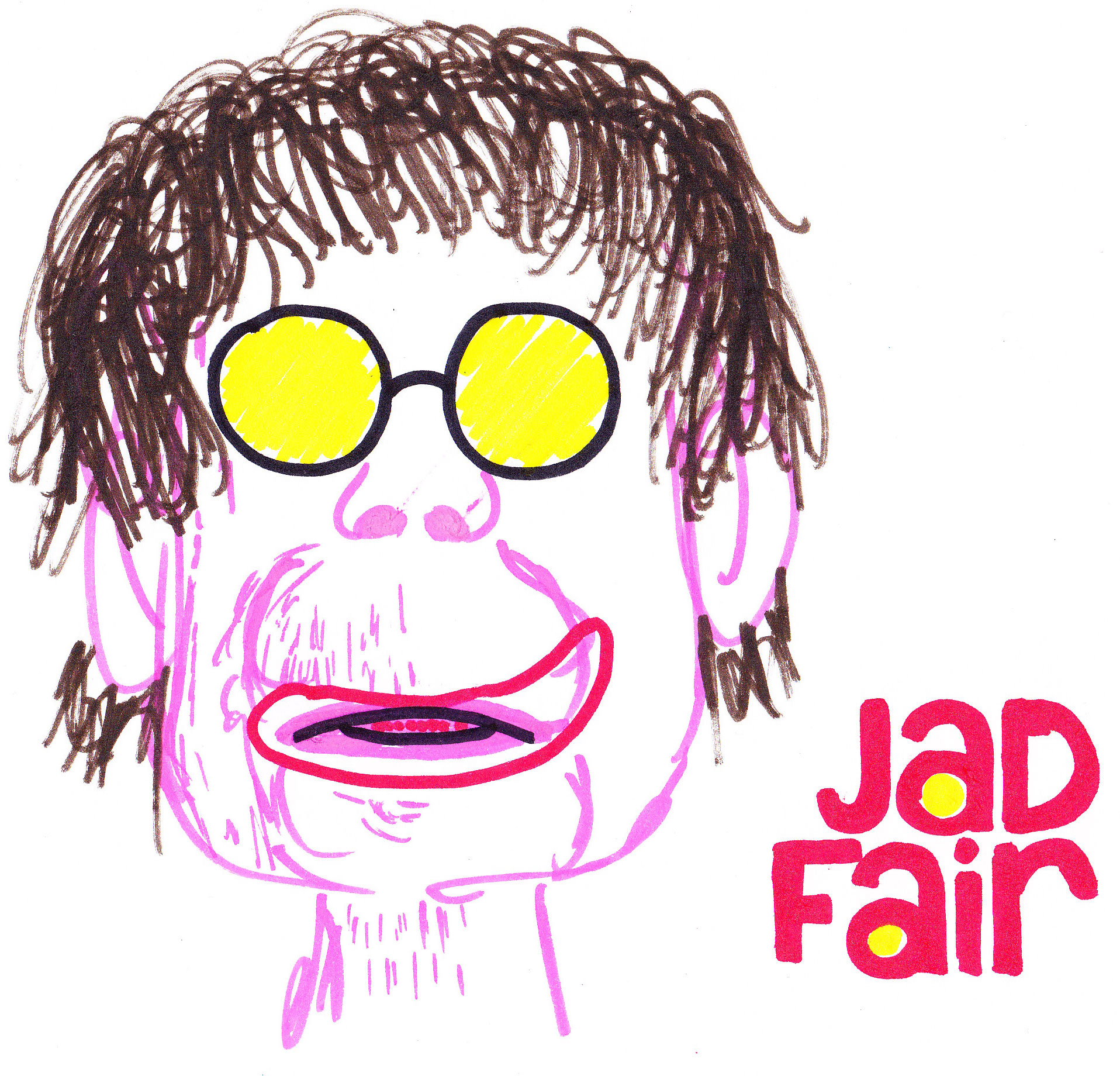 Tigs has been doing great lists, so I'm gonna jump on the wagon and try one, too. This is the list of my favorite 5 songs Half Japanese covered on record. Half Japanese has done the absolute best covers during their long noisy career. I am not usually a fan of covers. I can probably think of a handful of covers I like that aren't Half Japanese. Covering a song is difficult, which is why so many fail. It can't be too close to the original, or what's the point? It can't be unrecognizable (although HJ's take on Spy is unrecognizable). It has to keep the heart of the original, but add something special at the same time. This is where most bands fail. They don't add anything to the original, or if they do, they are just an unoriginal band that just so happens to have decent taste in music. Ripping off the bands they cover is probably how they got anywhere anyways.
With Half Japanese, it's a whole new animal. They find the core of they song and beat the shit out of it. They always change the lyrics. Sometimes I don't think they even play the same/right chords, but when you are Half Japanese, there are no right chords. They are all right. They've got a lot of covers and I think all are valuable, but these are the ones I am most impressed with. I've got the originals in there so you can compare.
1. "Spy" by the Doors off Loud
2. "Ball and Chain" by Big Mama Thornton and later covered by Big Brother & The Holding Company off Sing No Evil

3. "Hall of the Mountain King/Louie Louie" by Edvard Grieg (from 1876, Norwegian composer) and the Kingsmen
4. "Tangled Up in Blue" by Bob Dylan off Half Gentlemen Not Beasts
5. "Dearest Darling" by Bo Diddley off Sing No Evil
Also- Baltimore's got it's very own nyctaper called, well, baltimoretaper. He recorded the Half Japanese show from last month at Ottobar with Double Dagger. You can get it in FLAC or Mp3 right here. It's very good. They do the Elevators' "You're Gonna Miss Me" and close with the Velvet's "Foggy Notion."  Download it here.