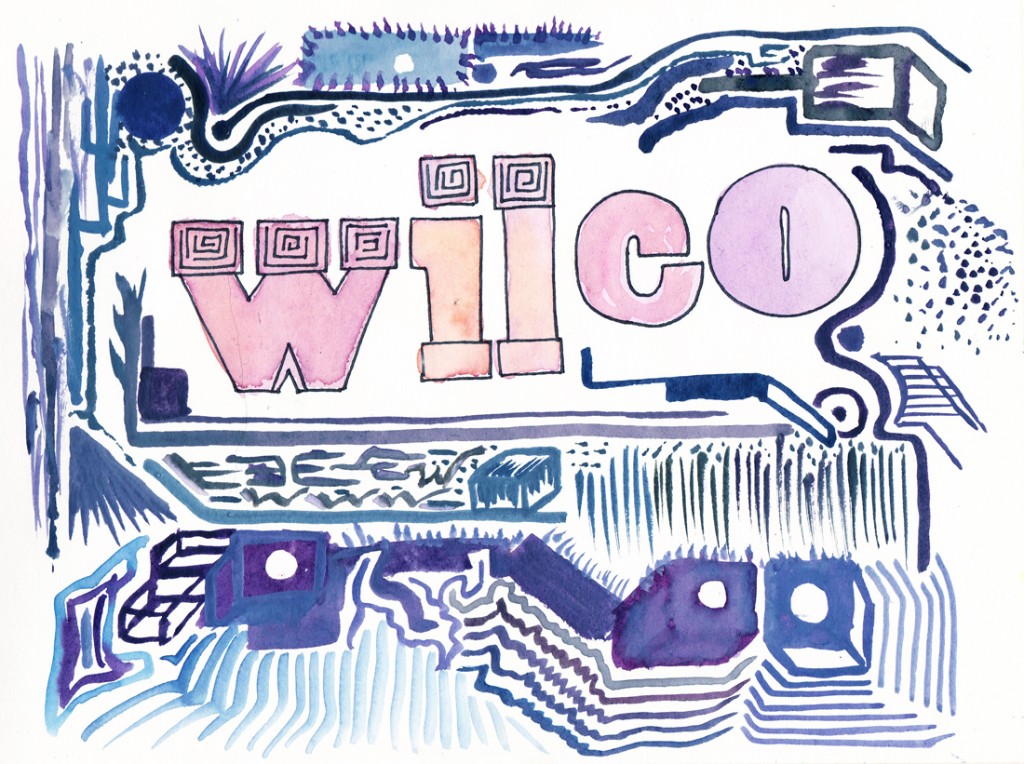 Feel like I've listened to this album for years, and I haven't even listened to Wilco for years. Weird sounds inhabit this album. Layers upon layers of abnormal stuff. In desperation, I have pointed to the Beach Boys as an example of a band able to pull off the impossible task of playing catchy songs beneath dimensions of other-worldly sounds.
Lyrics are down to earth and not as surreal as the classic Wilco records. Nels Cline only runs wild on the first, and best, song. On the whole, pun fucking intended, it's an album of 3-plus minute radio-friendly enough rock songs. I doubt they play it though, it's just odd enough it must be kept away from children. Without that oddness, I would toss it out my window like it was a Fleet Foxes record.
As a point of reference, Beefheart on Clear Spot: being able to hold the weird and the pop in his palm and make it seem comfortable and natural.
Many crickets have heralded this album in part because it is not as poppy or happy or "safe" as Wilco (The Album). Did they skip over "Dawned on Me" and "Standing O" and just listen to "Art of Almost" or "Black Moon" over and over again? Wilco (the Album) was as straightforward as Wilco has been post- Yankee Hotel, but it was not bad. Many songs on this stem from the mold set forth in that album: you can have it all, the safe and the dangerous. Never the less, I put this a notch above Wilco (The Album). The Whole Love definitely bodes well for the next, hopefully, decade of interesting Tweedy & Co. sounds.