It's a puritan nation, baby. And yet, there was still some good, weird, unorthodox music made last year. I realize its January 3, a few baby steps into the last year of existence, 2012, but I have to finish off all the Old Yellers from last year before I move into this one.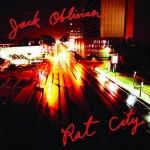 Best song of the year: "Moses and Me" by Jack Oblivian.
I briefly considered giving this to Ry Cooder for "No Banker Left Behind" given the widespread sentiment against those scumsucker bankers that exploded into the streets this year, but I had to go with the song I listened to the absolute most amount of times this year, according to iTunes, which does not count my vinyl listens. For some reference, I listened to this song 10 times more than any other song on the Jack Oblivian album. I don't quite understand why I love it so much, but it's catchy, has a little bit of Kreamy 'Lectric Santa in it and the lyrics are phenomenal.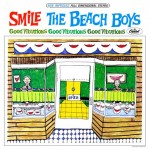 Best reissue of the year: SMiLE by the Beach Boys
Was this a fucking contest? No. No, it wasn't. The biggest musical event of the year (to give Brian Wilson a big pat on his ego's back: second only to the anniversary of Franz Liszt's 200th birthday and all that shite that came with that.) Though this technically should not be considered a re-released since its the first time the original recordings are being released righteously, I can't make it album of the year.
I did have a sort-of outer body experience putting the SMiLE vinyl on my turntable not too long ago. It's a record that was recorded in 1966, yet it was never released, and yet in the year 2011, I've still decided to listen to it on this archaic machine. Times collided and I was only awoken by the gorgeous sound of the Beach Boys at their absolute best. I put "Wind Chimes" or "Heroes and Villains" up against any song on Pet Sounds, and maybe any song in the 1960s.
It's an absolute treat to hear the bass on these songs for the first time. It's a teenage symphony to God and even though I don't believe in Brian Wilson's God and I'm not a religious man, I'd join any religion that made this their gospel.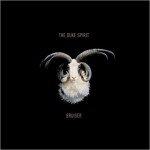 Best comeback album of the year: Bruiser by the Duke Spirit
I was going to go back and listen to Neptune, the second full length Duke Spirit record, which I remember thinking was rubbish compared to the brilliant sex/rock anthems on Cuts Across the Land, but I'm not going to do that.
I'm going to take Leila Moss' advice from the first song off their new record, Bruiser: "I don't look back. Why would you?"
Great album title. Unusual and for that, great album cover. (I know I said I wasn't going to go back, but if Duke Spirit album covers tell us anything, its this: animals with antlers or horns on the front mean good album, humans on the front cover bad album.)
The band comes out slingin'. It's straightforward rock. The lyrics are not profound or even that inventive. The guitar solos are on the whole, bland. Yet it's the best straighforward, heartfelt rock n' roll record of the year. Britians, United Statesians, Canadians, Mexicans and everybody else: pay attention. How is Leila Moss not the biggest fucking thing in the world?