Chris here, uploading my top 100 albums of the 2000s on Adam's user name (thanks, Adam).
When it comes to a great album, I was thinking the most important thing is that I be able to listen to it start to finish and love every second of it.  I can't claim expertise on every single song on every single album on this list, but I tried.  And another quality of the utmost importance was the idea that the band was having fun or enjoying making the music.  Like anything in life, it's a lot more fun to watch or listen when it sounds like the performer is really into what they're doing.  I've been fortunate enough to see most of the bands on the list in concert and can safely say that they're usually having a blast.
Anyways, here's my top 100 from the Zeroes.

1. Cold Roses, Ryan Adams & the Cardinals: I didn't know this album very well when it came out in 2005, but it's never stopped growing on me and is Adams' finest album since he went solo.  So many songs on here that I love.

2. Sky Blue Sky, Wilco: I always knew Wilco was supposed to be good, but I never really got into them until I got handed a face value ticket to a super-sold-out showof theirs at the Warsaw in Brooklyn (thanks Tigs and Alex).  That's the same year that this record came out, and it's Wilco in absolutely top form.  They recorded this one live in the studio for the most part, and it shows.  And Nels Cline is on it.  Wow.

3. The Eternal, Sonic Youth: After nearly thirty years of making music together, the most recent record stands out as the best SY of the decade.  I can listen to this one straight through and on repeat.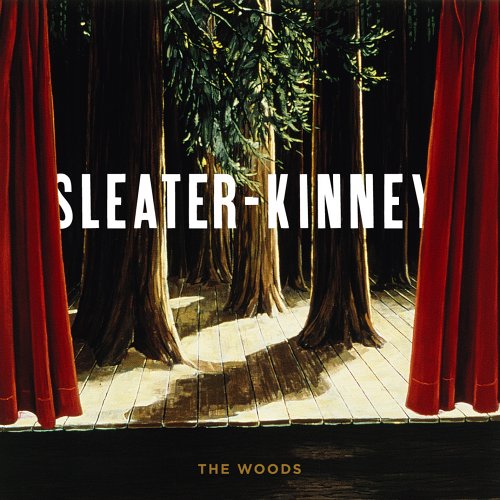 4. The Woods, Sleater-Kinney: Loud, fuzzy, kick ass rock n roll.  Crossing my fingers they get back together for more, but if not, this album had them going out on top of Mt. Everest.  If "Let's Call it Love" doesn't get your juices flowing, you've got no juices.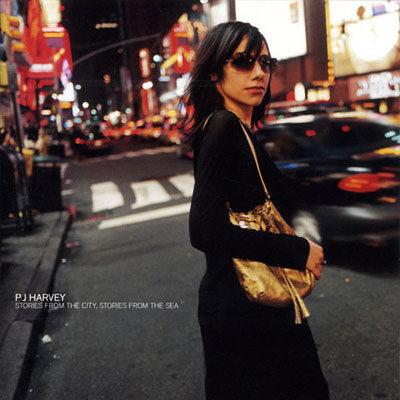 5. Stories from the City, Stories from the Sea, PJ Harvey: Hey, PJ Harvey's looking pretty stylish and sexy on this album cover.  Don't worry, she's just making one of the best albums of her career.  And the opening riff has got to be one of my favorites of all time.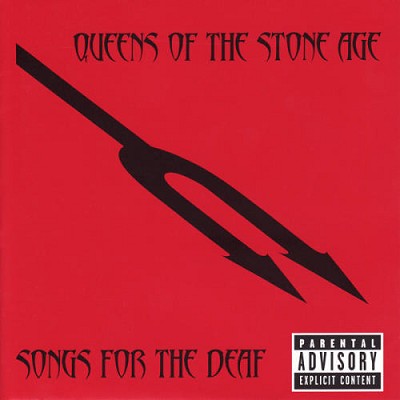 6. Songs for the Deaf, Queens of the Stone Age: It's a shame that my first thought about this album is that it should have come with a "This band will self-destruct before making another record" note.  Having said that, nearly every song on here is great in its own way, it appropriately mocks the radio, and it slightly edges out Rated R in my book.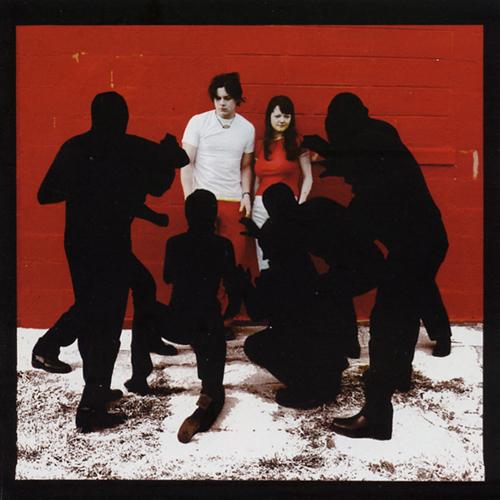 7. White Blood Cells, White Stripes: It wasn't easy to pick my favorite White Stripes record of the decade, but this still sounds the loudest and has too many gems to go anywhere else but the top ten.  The guitar on this record often sounds dark and intimidating and makes me proud I named my first pet shrimp (yep, a pet shrimp) after Jack White.

8. White Lies for Dark Times, Relentless7: I went through two phases of really liking Ben Harper.  I never disliked him, but there was a little gap in my paying attention.  Well, this record grabbed my attention months before it even came out.  I was fortunate enough to see these guys play at the Mercury Lounge, a satellite radio taping, and thanks to a personal invite from Ben Harper, at a recording session for WFUV at Electric Lady Studios.  Needless to say, I got hooked.  Oh and it's the most rockin' album Ben has ever made.  Enjoy.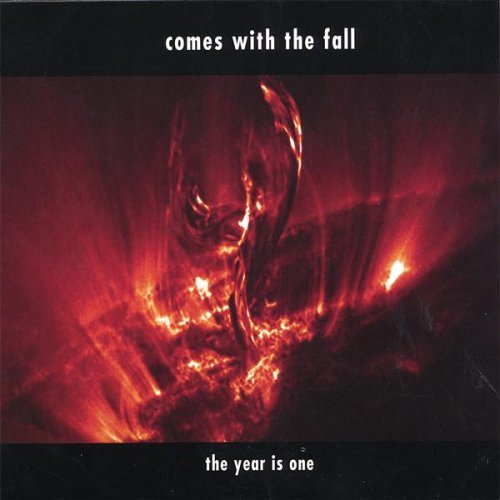 9. The Year is One, Comes With the Fall: The year was 2001, but this line from the Scrabble board in Rosemary's Baby was a perfect fit for this record.  When I discovered this band and this record, it forever changed my outlook on music.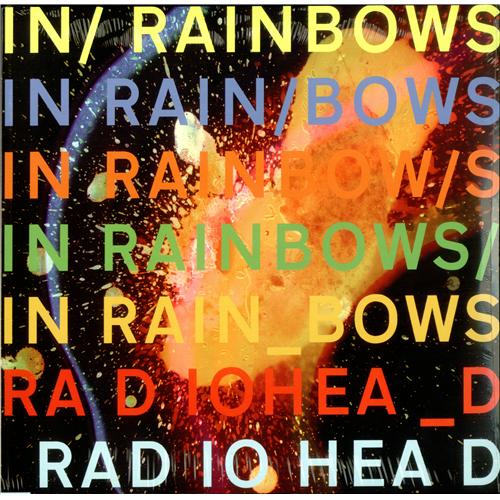 10. In Rainbows, Radiohead: In Rainbows is a lot like Season 7 of Curb Your Enthusiasm.  The perfect blend.  Just the right amount of each element that makes Radiohead as great as they are.

11. Consolers of the Lonely, The Raconteurs: Building upon their first album of Jack White plus a full band, these guys really delivered on their sophomore effort.  It's god loud songs, fast songs, slow songs, and songs with a touch of bluegrass, and I love them all.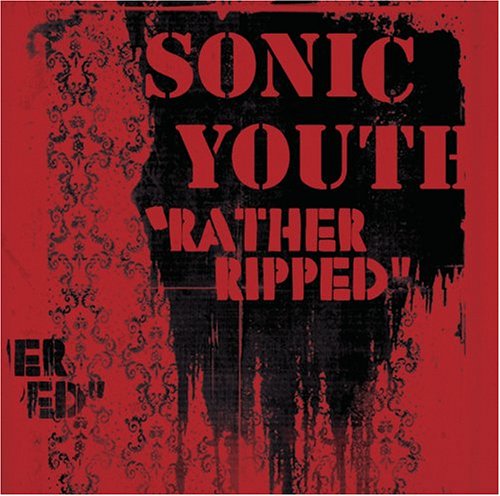 12. Rather Ripped, Sonic Youth: Just a notch below the Eternal.  Incinerate and Pink Steam are two of my favorite Sonic Youth songs of all time, and there's not much of a letdown anywhere else on this album.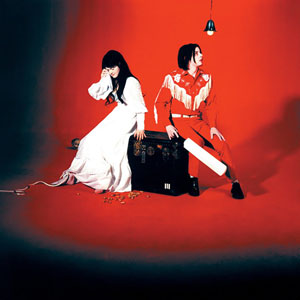 13. Elephant, White Stripes: Jack White's third appearance in the top 13.  Did I mention that as recently as freshman year of college I actively disliked the White Stripes?  I remember telling someone they needed more guitar solos, and I was so, so wrong.  It's just a notch below White Blood Cells and has some of my absolute favorite Stripes tracks.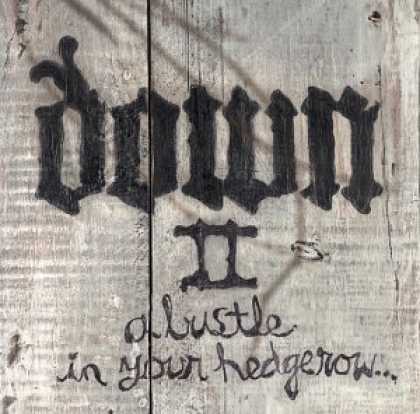 14. Down II, Down: My metal album of the decade.  When these guys played these songs at Ozzfest, a stage monitor burst into flames, and they hadn't lost any intensity playing these songs when I saw them several years later.  Down-tuned guitars at their finest.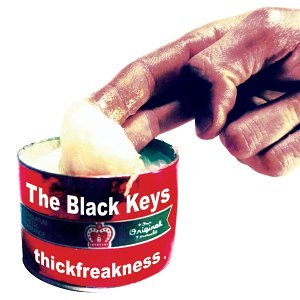 15. Thickfreakness, The Black Keys: The Black Keys used to be an awesome band, and Thickfreakness was my favorite of their three album run of awesomeness.  It still takes a good amount of booze to get me dancing, but this album makes me want to.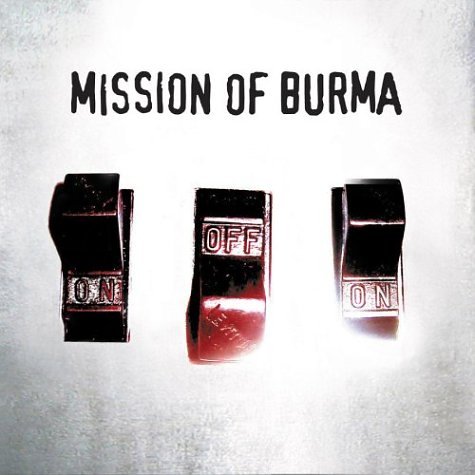 16. Onoffon, Mission of Burma: When I first heard of Mission of Burma, they had just put out this record.  After a nearly two decade break, this one was better than almost anything coming out at the same time.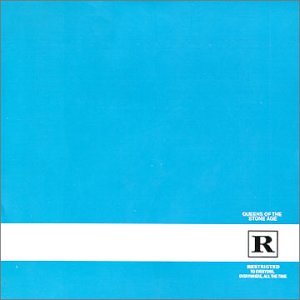 17. Rated R, Queens of the Stone Age: It's loud, fast, slow, melodic, trippy, quirky, and everything that made QOTSA the band I had seen the most times through the first few years of this decade.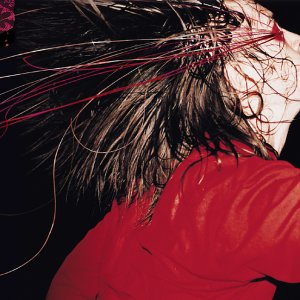 18. Penance Soiree, The Icarus Line: I think the Icarus Line might still technically exist, but they pretty much toured this album and stopped being the band that they were.  So in my mind, album-wise, they went out on the absolute top.  I remember driving around with this one blaring for an entire summer and loving every second of it.

19. Jacksonville City Nights, Ryan Adams & the Cardinals: The most country album Adams has produced, and if you're into that kind of thing, it won't disappoint.

20. Beyond the Last Light, Comes With the Fall: My favorite band of the decade hands down.  Not even sure how to describe this one, but the opening track "Rockslide" and the closing track "Fire Come Down" and everything else in between are superb.

21. A Ghost is Born, Wilco: The most Nels Cline sounding Wilco album that actually didn't have Nels Cline on it.  Love Spiders.

22. Trees Outside the Academy, Thurston Moore: It's almost as good as the Sonic Youth records on here, and something about Frozen Gtr pulls me in.  After that, the album never lets go.

23. Heartbreaker, Ryan Adams: His excellent solo debut.  As much as I love when the Cardinals play with him, it'd be a treat to see him play all of these songs in one night.

24. Graveyard, Graveyard: Try listening to this album and not getting hypnotized.  When I started this list, I wasn't thinking, "Gotta put Graveyard in my top 25!"  But every time I've put this on, the riffs have been amazing and the mood is perfect.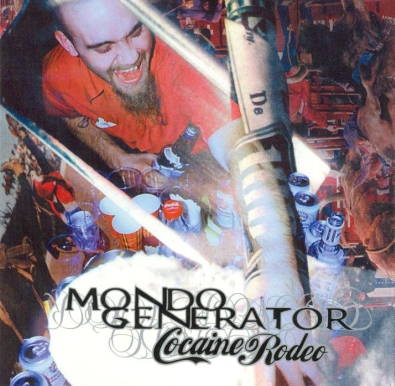 25. Cocaine Rodeo, Mondo Generator: If you're like me and you think Queens of the Stone Age aren't quite so good as they used to be, you might also wish they'd never fired Nick Oliveri.  They may have been justified in doing so, but Cocaine Rodeo is a great showcase of the style and talent that this guy brought to that band.  If you like the loud, fast Queens songs, you'll thoroughly enjoy this album.

26. Wilco, Wilco: Hey, Jack White, you're not the only one with three appearances on this list so far!  Though these songs may not turn out to be classics, every one of them is at the very least good.  It doesn't stray too far from what I expected, but I didn't need it to.  Just more really good Wilco songs, and I can't complain about that.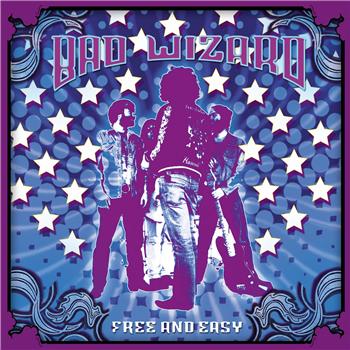 27. Free and Easy, Bad Wizard: I've mentioned live shows a lot in these blurbs.  Bad Wizard's live show was (and if they play another show, still is) the best of the best.  A few times, they tried to put that sound on a record, and this time was the closest thing you'll get to a show if you turn it up really loud and turn off the lights in your room.  Bonus points for the singer being a Mets fan.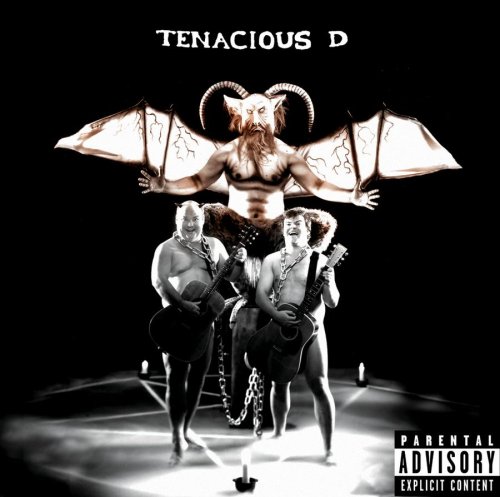 28. Tenacious D, Tenacious D: Probably one of the albums I've known for the longest period of time, it's still hilarious, great music to this day.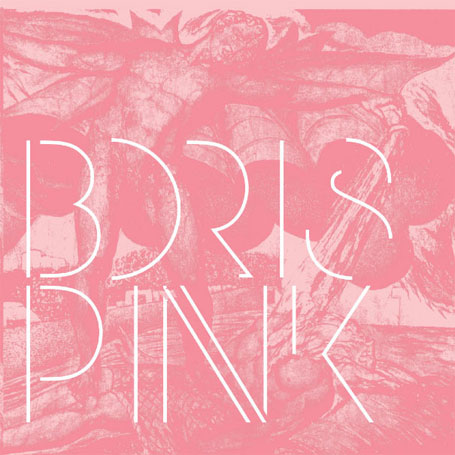 29. Pink, Boris: Boris puts out lots of albums, and I admittedly don't know all of them front to back.  But the high points on this one are great enough for me to put this album up here.

30. Insects with Angel Wings, Dropsonic: The album when this fantastic band from Atlanta hit its stride. Listen to this one really loud, and if they come around your town, see them play a show.  You may want to bring earplugs, or if you're a regular at Piano's, you may just want to beeline through that fancy glass door and find a super cool couch to sit on to talk about your beard.

31. De Stijl, White Stripes: Jack White shows off his slide guitar abilities and write some really great original songs.  Can't go wrong here.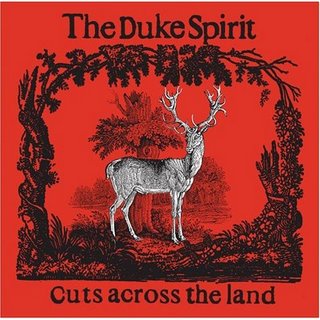 32. Cuts Across the Land, Duke Spirit: A phenomenal record start to finish and one of the best albums from the United Kingdom.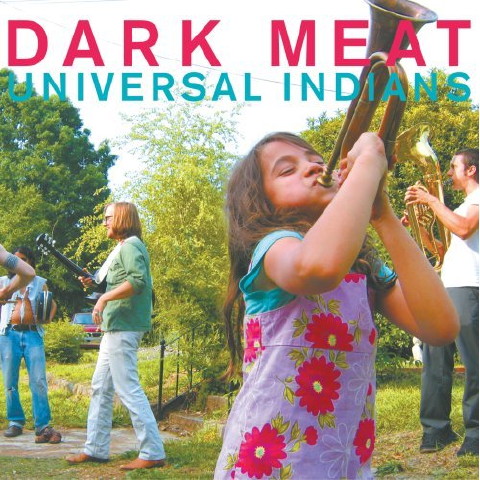 33. Universal Indians, Dark Meat: Another band that's hard to capture on a record, but listen to "One More Trip" and you'll have a little idea.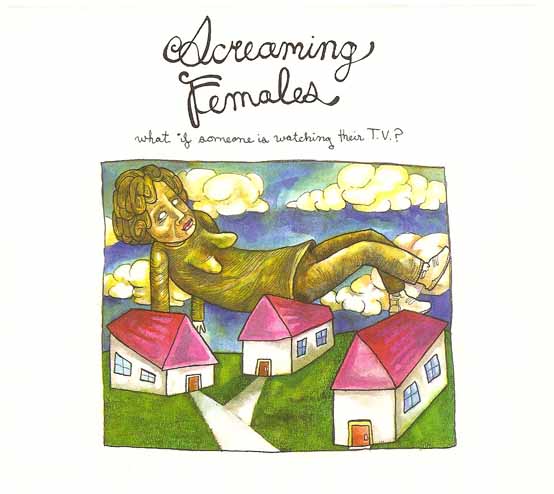 34. What if Someone is Watching Their T.V.?, Screaming Females: Everything on here is good and blows away most of the competition, but "Boyfriend" is the signature song of this album and maybe of this band.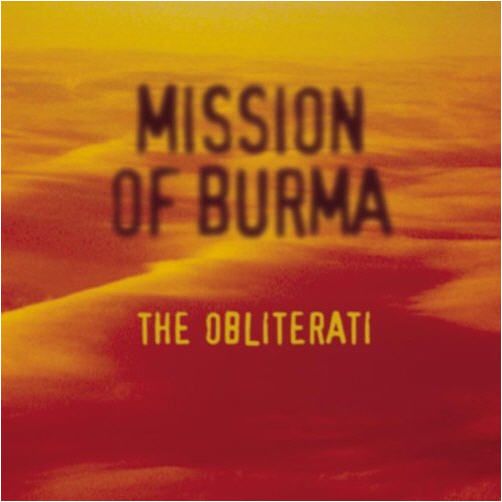 35. The Obliterati, Mission of Burma: Almost as good as Onoffon, it's the 2nd album of the 2nd part of their career.  Most bands would kill to make music this good at this stage.   Much like Sonic Youth, they're making music today that's better than 99% of what's out there.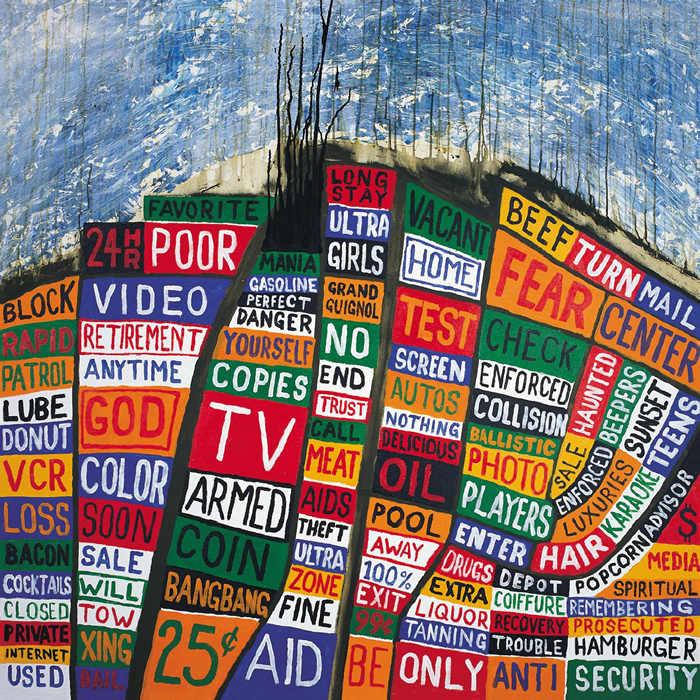 36. Hail to the Thief, Radiohead: I'll stay forever where 2 and 2 always makes a 5…  OK Computer always seemed like the soundtrack to 1984 to me, but I love the additional reference on this record.  And the songs, too.  They're pretty damn good.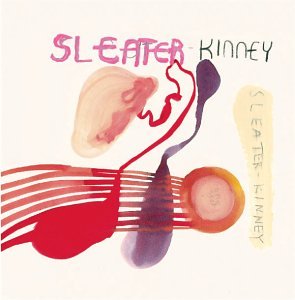 37. One Beat, Sleater-Kinney: I almost forgot how good One Beat was until I sat down to make this list.  Another band that clearly kept growing and making better music as it got older.  It's good to have faith in music.

38. Kid A, Radiohead: I didn't quite get why this topped so many lists for the decade, but I do really enjoy it.  Optimistic is probably my favorite from this one but a lot of the electronic-trippy stuff is perfect if you're in the mood for it.

39. Mer de Noms, A Perfect Circle: When I listen to this stuff now, it's the best sounding Maynard James Keenan record.  Though I was probably more into Tool at the time, this one seems to stand the test of time a little better for me.
40. Yankee Hotel Foxtrot, Wilco: The critically acclaimed masterpiece, I've got it fourth on my list of Wilco albums from this decade, but the generally subdued and often experimental sound soothes and challenges at the same time.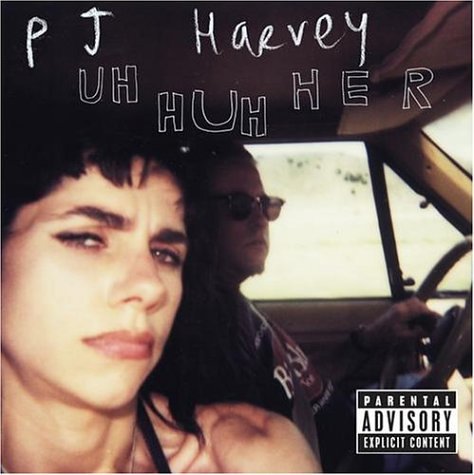 41. Uh Huh Her, PJ Harvey: She sounds angry.  These were the core of songs that made me go back to see her play a second show at Hammerstein ballroom one night after seeing the first one.

42. The Low Life, Dropsonic: If you are still reading this list, listen to Dropsonic.  I think you'll enjoy it.  This is the only album I've ever purchased digitally, and I missed the tour around that time, but it's so much better than most of what came out in 2008.

43. Broken Boy Soldiers, The Raconteurs: Catchy as hell, and though it's got a few semi-weak spots, it's still a good collection of songs from Jack White's first trip outside of the White Stripes.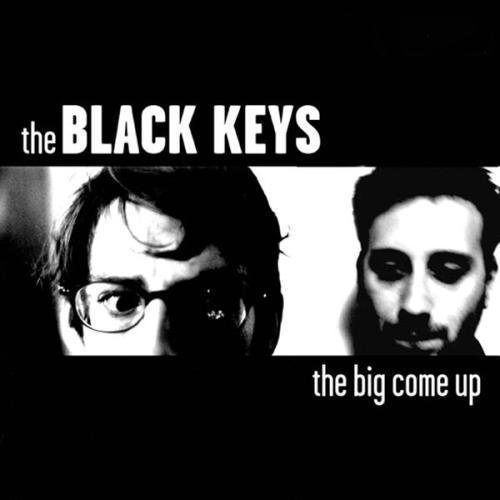 44. The Big Come Up, The Black Keys: Incredible debut with one of my favorite covers of all time.  It's a raw recording, which seems the most appropriate for the type of music the Black Keys play.

45. The Life Aquatic, Seu Jorge: Speaking of covers, aren't all of these just great?  I'm not an expert on David Bowie or Brazilian music, but they seem to go really well together.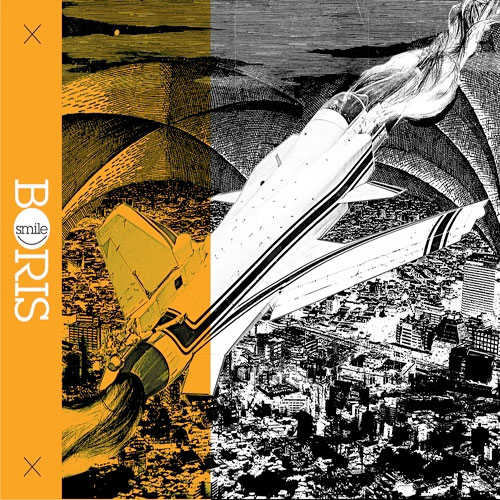 46. Smile, Boris: They keep making loud and crazy songs and putting them on records.  Need I say any more?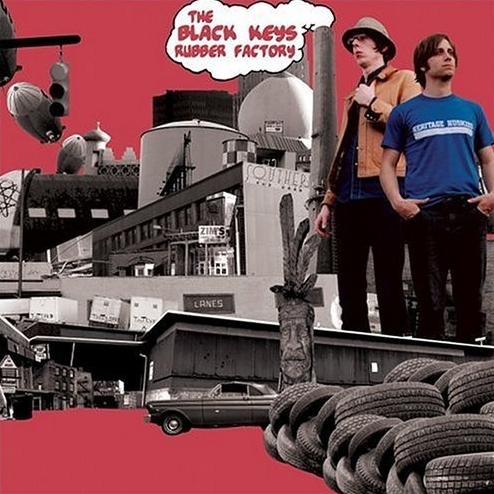 47. Rubber Factory, The Black Keys: Almost as good as Thickfreakness and one hell of an opening line: "What about the night, makes you change, oh from sweet, to deranged?"

48. Gold, Ryan Adams: Though the sound changed a lot through the decade, this was the record that got me into his music in the first place and holds up pretty well several years later.

49. Black Gives Way to Blue, Alice in Chains: After 14 years and with a new singer, the sound of this album is undeniably Alice in Chains.  You can't replace Layne, but damn this is great.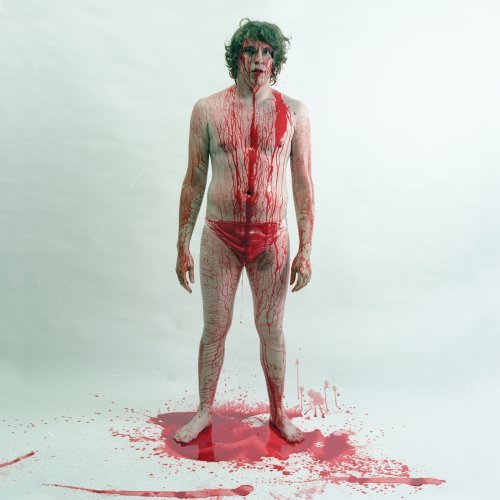 50. Blood Visions, Jay Reatard: Simple, fast, 29 minutes of fun.  And bonus points for an incredible album cover.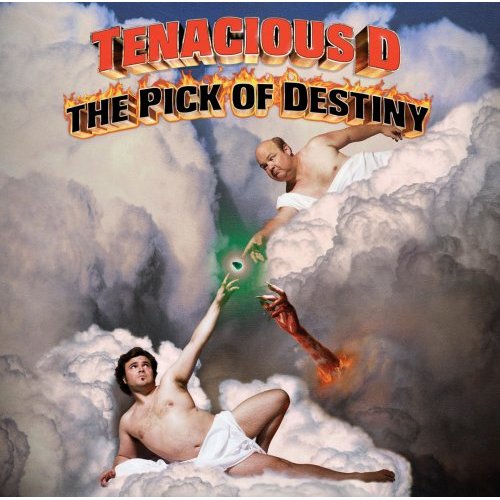 51. Pick of Destiny, Tenacious D: Almost as good as the self-titled album and a hell of a lot of fun to listen to.  Master Exploder is the highlight, but nearly every other track on it was an instant classic.

52. There Will be a Light, Ben Harper & the Blind Boys of Alabama: Saw these guys at the Apollo, and the entire time Ben Harper was looking at the Blind Boys with as much amazement as anyone in the room.  You can hear that he's doing that on the record, too.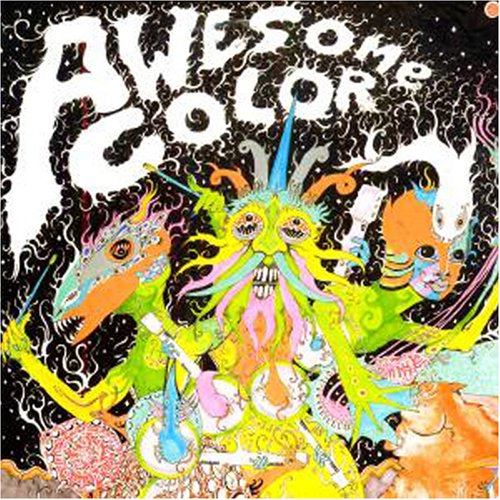 53. Awesome Color, Awesome Color: Lots of dirty rock n roll fun.

54. Cardinology, Ryan Adams & the Cardinals: When it came out this was my go to album for about six months.  Born Into a Light and Cobwebs stand out, nothing else disappoints.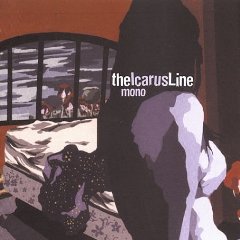 55. Mono, The Icarus Line: More raw than Penance Soiree, but still the same band making some really good loud music.  They were touring this record when I saw them open for the Yeah Yeah Yeahs.  And by that, I mean I watched their set and left before the Yeah Yeah Yeahs played.

56. Stankonia, Outkast: Believe it or not, I spray painted my high school parking space with the Outkast crown.  Going back and listening now, I can definitely still enjoy this one.  Ain't nobody dope as me, I'm just so fresh, so clean.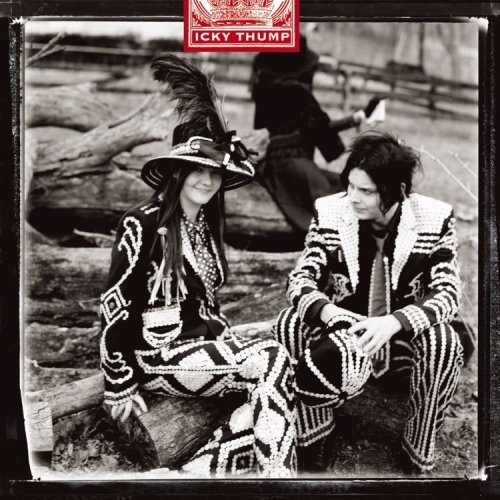 57. Icky Thump, White Stripes: The White Stripes at their weirdest, but obviously in a good way.

58. Consonant, Consonant: Mission of Burma's incredible bassist/songwriter Clint Conley's side project.  The album came out around the same time Burma got back together, but it's not to be missed amidst all of the other great music he helped make with his better known band.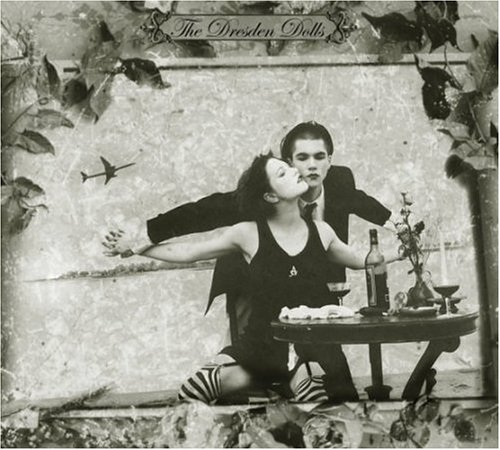 59. The Dresden Dolls, The Dresden Dolls: Really catchy song that remind me of what I envision cabaret would be like if I ever went and saw it.  It's not on the record, but they did a really sweet cover of War Pigs by Sabbath at a show.

60. Sonic Nurse, Sonic Youth: A pretty good album by Sonic Youth is better than lots of other albums by other bands.

61. Van Lear Rose, Loretta Lynn: If I'm really in a country music mood, this one's a go to, but the songs with blatant evidence of Jack White are good any time.

62. Pearl Jam, Pearl Jam: Blew away Riot Act and Binaural in my book, even if it's not going to be a classic or anything.  Cool Avocado cover earns bonus points.

63. Dig Out Your Soul, Oasis: The only Oasis record from the last ten years that I've really spent any time listening to.  The first three tracks alone are good enough to get them on this list.
64. Los Valientes de Mundo Nuevo, The Black Lips: Man, these guys sound like they're having fun.

65. Love is Hell, Ryan Adams: This used to be two EPs, and I remember buying the first one, but it all turned out pretty good in the end.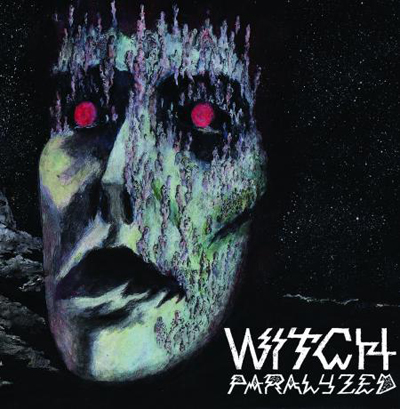 66. Paralyzed, Witch: Their other album and live show were okay, but they got it together big time for Paralyzed.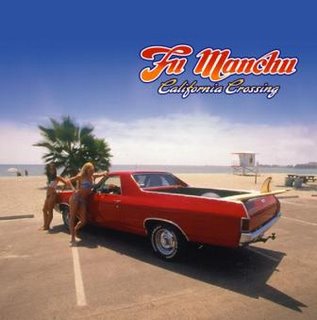 67. California Crossing, Fu Manchu: What's not to like about cars, surf boards, and stoner rock?

68. Who is This America?, Antibalas Afrobeat Orchestra: One very big band making a very big sound and on a political mission that never came off as anything less than genuine to me.  "Indictment" was a favorite of mine when Bush was still president.

69. Easy Tiger, Ryan Adams & the Cardinals: A few real gems on here.

70. 100 Days, 100 Nights, Sharon Jones & the Dap Kings: The sound could be from decades ago, but it stands out as a modern classic.

80. Bubblegum, Mark Lanegan: Guest star PJ Harvey probably help put this one on my list.
81. Brant Bjork and the Operators, Brant Bjork and the Operators: Ghettoblaster rules.  So does the rest of the album.
82. Degradation Trip, Jerry Cantrell: For a good part of freshman year of college, this was my go to album.   I may not listen to it all that often these days, but there was and still is plenty of Cantrell signature songwriting and guitar playing on here.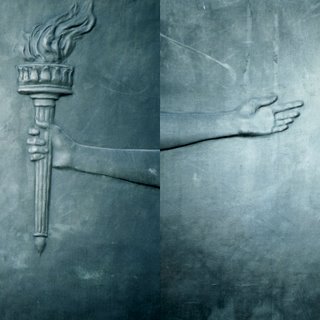 83. The Argument, Fugazi: Admittedly, I got this album way too late in the decade, so it might be way higher up if you ask me again in a year.  But if only a few listens make it to the top 100, that's pretty damn good.

84. Lateralus, Tool: I was so into this album at one time that I found a mathematical analysis of the track order and listened to it in its original order and in the re-arranged order many times.

85. St. Elsewhere, Gnarls Barkley: Catchy, fun, and it's got a good Violent Femmes cover on it.

86. Head for the Shallow, Big Business: Loud bass and drums.  And this reminds me I've still not seen these guys live.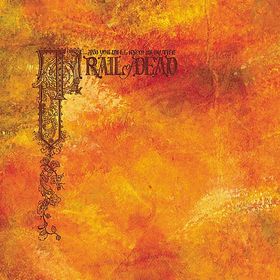 87. Source Tags & Codes, Trail of Dead: I hadn't listened to this in years, but once I did it took me a few songs for it to click.  I really liked Source Tags and can still listen to it today.  Not too shabby, Trail of Dead.

88. Get Behind Me Satan, The White Stripes: Not my favorite White Stripes record, but Blue Orchid, My Doorbell, and Little Ghost are as good as anything by Jack White.

89. Horehound, The Dead Weather: And speaking of Jack White, he should stick to guitar.  That doesn't stop me from really liking some of the dark sounds he made while on the drums.

90. This is Somewhere, Grace Potter: She can sing and write.  Kinda country-ish.

91. Good News for People who Love Bad News, Modest Mouse: Yeah, the critically acclaimed record, but this was the one they were on when I was into them for a few months or so.  Still a good record.
92. All Hands on the Bad One, Sleater-Kinney: Thought I remembered loving this album on a top-20 level, but it's still really good.  You're no rock n roll fun is the best.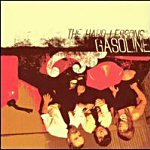 93. Gasoline, the Hard Lessons: This band is way, way, way better live, but there's some good rock on here if you're in the mood.


94. Kiss of Death, Motorhead: Because they still sound great and you can't have a best of anything list without Motorhead on it.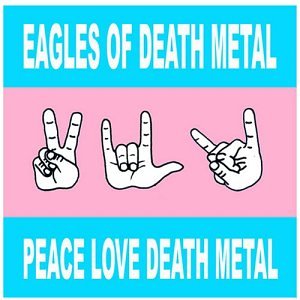 95. Peace Love Death Metal, Eagles of Death Metal: One the many QOTSA-related bands on this list, Eagles of Death Metal made a catchy album and clearly had a good time in the process.

96. Reinventing the Steel,Pantera: Maybe the weakest Pantera album, but Yesterday Don't Mean Shit is a hell of a song and they're still Pantera, damnit.

97. Roots and Wings, Neal Casal: Super country type songs by the other guitarist in Ryan Adams' Cardinals, but if that's your thing, check this out.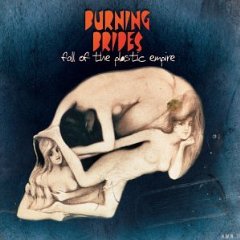 98. Fall of the Plastic Empire, Burning Brides: When Lollapalooza came back, I thought this band would take the world by storm.  I was wrong about that, but I wasn't wrong about this album.

99. Into the Wild, Eddie Vedder: Didn't think Eddie would pull off great songs without Pearl Jam, but guess I was wrong.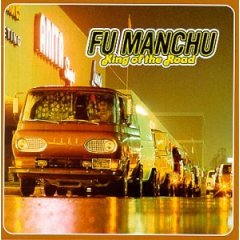 100. King of the Road, Fu Manchu: Stoner rock at its best with well executed music and song titles like Hell on Wheels, Boogie Van, and one of my favorite hook lines of all time:  King of the road says you move too slow.
And once again, this is Chris' list, even though it was posted by Adam.