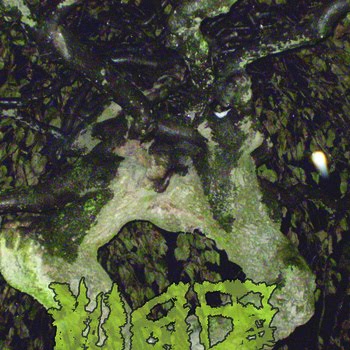 A moment ago, "Sickle" faded out to end the new Vaz album titled Chartreuse Bull. I've had it on for the past 35 minutes, which not so coincidentally is the running time of the 11-track record. I was writing, or better yet, thinking about writing, or better yet, making notes about what I will (or will not) write about at a future, more productive (imaginary) time. Chartreuse Bull was playing in the background this entire time, and though I was not pressing my earlobes up to my excellent MIRAGE speakers in front of me, I enjoyed the fuck out of it.
For the style of noisy, interesting riff-heavy songs, you usually get a RRORRRRORORORAGGHHHHHHHH singer, but with Vaz, you get a guy that kinda sounds like the dude from Masters of Reality (not the Sabbath record, the stoner rock pop band). I always complain about too many bands' vocals in aggressive music being one of those two-meter exhaust vent flaws keeping them from being something great. (I'd say that there are tons of post-punk bands with this flaw to name, but they escape me).
I can't stand the RRRRROROROROOGHHHHH singers, yet more often than not I think the guitar/bass/drum music being created is fantastic. Vaz has a singer that sounds nothing like any other in hybrid post-punk guitar heavy music. At first, it was almost offputting, because I was expecting the flaw. But what I got was a singer who can sing! How goddamn refreshing!
To make matters short, the album is full of a zillion interesting guitar, bass and drum ideas, all mashed together to create one of the better noisy albums of this, the Year of the Skunk, 2011. Go to the Bandcamp page to stream it. You may not find a better bass and guitar interplay on any record this year than "Sine Language."
Editor's note: The band has been round since about 1996 and came as a spinoff, or possibly from the ashes of, Hammerhead, so I guess you stupid ass Adam, have got some digging to do.
From the Bronx under duress,
Adam