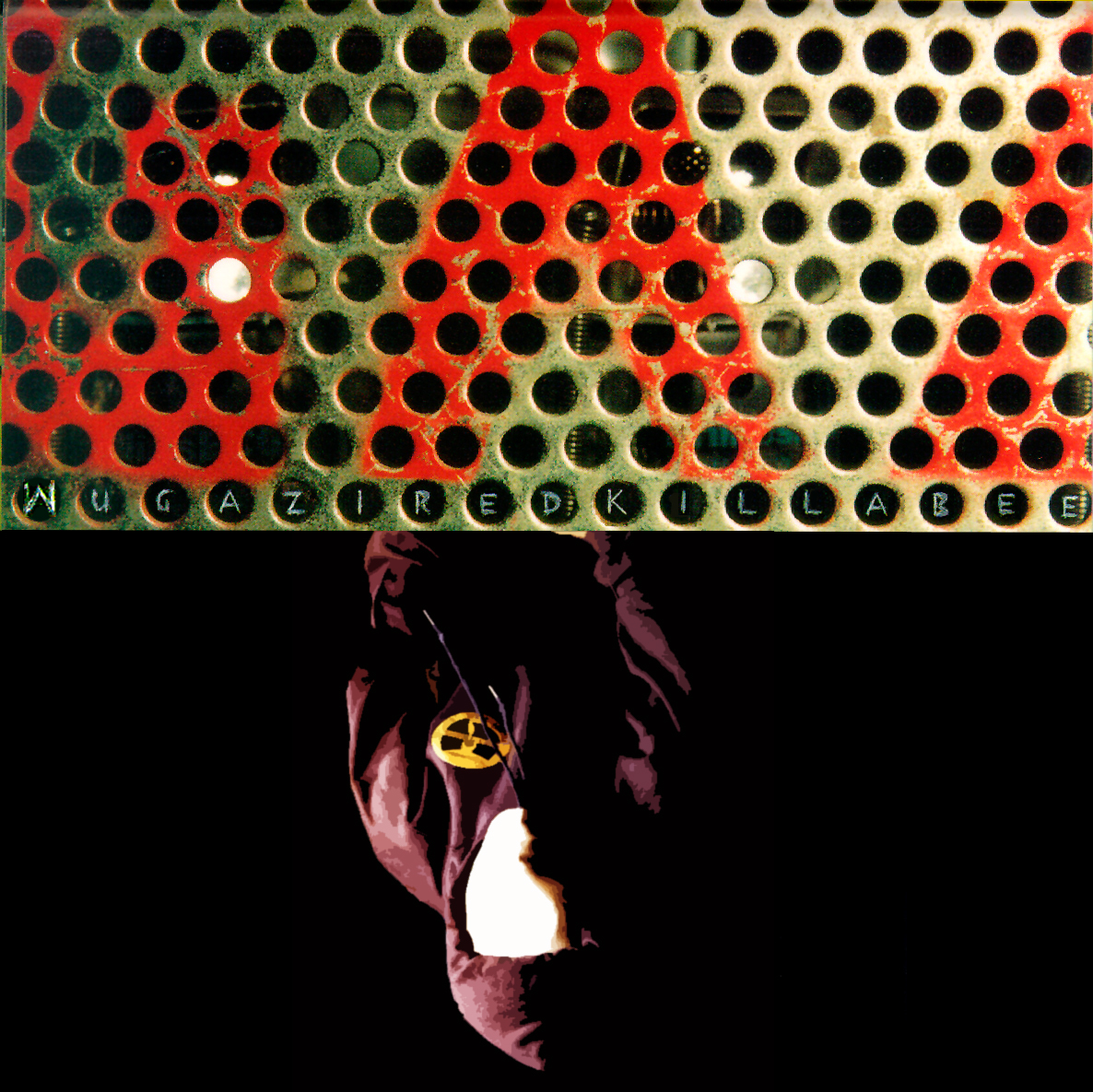 Fifty Foot Floating Soldiers by adamw3377
I'm not a fan of the mash ups, mostly because they just make me want to listen to one or both of the bands/artists being melded together, and partly because it feels hokey.  Yet, I say all that and I still think Wugazi is pretty fucking FAN-tastic! Mashing Fugazi with Wu-Tang is not like making Jay-Z and the Beatles or Metallica and Jay-Z force fuck each other as a quick gimmick. Nobody feels good afterwards. Everyone feels used. You want to go home and take a shower right away.
Fugazi melodies are excellent stage setters for Wu-Tang vox. I think all of it could have been done with strictly Fugazi tunes and Wu words, but the Wugazi fellas opted for a less stringent method, melding many Wu beats into the songs as well. The match is perfect, not for heaven or some other imaginary place where the Beatles and Jay-Z would hang out, but rather for a living room. You can sit and listen to this and believe that the hip hop and punk worlds are not all that different. I think I can even imagine Ian and Guy hanging out with RZA and GZA, joking around and making insane music. Perhaps this will inspire them to, but I doubt it. For now, this is what we get, the genius-ly titled 13 Chambers.
My only complaint is speeding up the bass line to "Floating Boy" in "Floating Labels." At the regular Fugazi speed, it's perfect for hip hop. If they threw the vox from "C.R.E.A.M." or another slower Wu-Tang song over that bass line, it would have been so perfecto, it'd crush a mountain like a tank over an empty Coors Light can. Ah well. Speaking of speeding things up, the sped up "Closed Captioned" in "Nowhere to Wait," works exceptionally well. And the final track, "Forensic Audit" making sweet, sweet, raw love to ODB's "Shimmy Shimmy Ya" to create "Forensic Shimmy," is nothing short of MAGNIFI-SCIENCE. MAGNIFI-CENTS. MAGNIFICENCE!
You can listen to it all here, and see their mash up artwork. I did that artwork above, inspired by this whole thing, with my imaginary Wugazi album title being: Red Killa Bee.
UPDATE: I wrote this on Tuesday night. It's Wednesday morning and I just spent an hour doing my own mash up with "Floating Boy" and "C.R.E.A.M." It's steaming above. A little rough, but I think the idea is there.  I call it, "Fifty Foot Floating Soldiers."